October 23, 2020 – October 25, 2020

| Register
Description:

Resident & Family Member Alumni are cordially invited to attend
the annual Sierra Tucson Alumni Retreat!
Please join us as we gather together virtually to reconnect & nurture ourselves,
mentally, physically & spiritually.
S.T.A.R. 33 Schedule of Events
Friday, October 23, 2020
5:00 p.m.   Virtual Alumni Retreat Kickoff
6:00 p.m.  Mindfulness for Building an Unshakable Core of Resilience & Well Being w/Gus Castellanos, MD
8:00 p.m.  Fire pit Gratitude Gathering w/Chrisi H. & Mia W.
Saturday, October 24, 2020
5:00 a.m.  Morning Meditation w/Laurie Smith
6:00 a.m.  Resident & Family Member Alumni Support Group Meeting
7:30 a.m.  Kiva Burning Ceremony w/Kevin Lanoue, JD, CST, LMT
8:30 a.m.  Breakfast with Shelldon w/Courtney Martinez, MS & Robert Lachapelle, NCRC-II
9:30 a.m.  Build a Sane and Sober Future by Putting the Past in the Past w/George Daranyi
11:00 a.m.  The Evolution of the Lie w/Mike Gaziano, LCSW
1:00 p.m.  Sleep is Power w/Kevin Gilliland, Psy.D.
3:00 p.m. Cooking for Wellness: Elevate Your Recovery with Nutritionally Powerful Foods w/Lisa Roberts Hurd, M.Phil., CHHC, AADP
6:00 p.m.  Musician Alana Sweetwater
7:30 p.m.  Fire pit Gratitude Gathering  w/Chrisi H. & Mia W.
Sunday, October 25, 2020
5:00 a.m.  Morning Meditation w/Gus Castellanos, MD
6:00 a.m.  Resident & Family Member Alumni Support Group Meeting
7:30 a.m.  Experiencing Nature w/Austin Sandoval
9:00 a.m. Maintaining Positive Mental Health in an Increasingly Challenging World w/Craig O'Hare, Certified Peer Support Worker
10:30 a.m.  Cooking with Chrisi w/Chrisi Hard
11:30 a.m.  Health is a Compilation of Our Habits w/Maggie Awad, FNP-BC
1:00 p.m.  Attachment Trauma and the Nervous System w/David Cato, LCSW, TCT, SEP
2:30 p.m.  Accepting Acceptance w/Michael & JoLae Shapiro
4:00 p.m.  Virtual Alumni Retreat Closing
*Each presentation will have its own Zoom login.
S.T.A.R. 33 Presenters
Mindfulness for Building an Unshakable Core of Resilience & Well Being
Presenter: Gus Castellanos, M.D.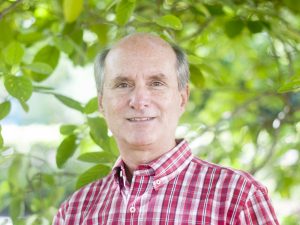 In this presentation Gus will discuss what mindfulness is and isn't and present recent clinical and Neuroscience research on mindfulness and resilience.  I will lead mindfulness practices for the cultivation of awareness, stress hardiness, and to expand the range of experiences for living a more fulfilled life. There will be time for inquiry, dialogue, and Q&A.
Gus Castellanos, M.D. is a graduate of the U of Miami Miller School of Medicine. He practiced Neurology and Sleep Medicine in Jupiter, Fl for 25 years. He has been practicing mindfulness since 1998 and teaching mindfulness programs since 2009. He is certified to teach MBSR by the University of Massachusetts Center For Mindfulness & trained at the University of Miami's Neuroscience of Mindfulness Lab. He currently teaches mindfulness-based programs at a variety of facilities throughout South Florida including the University of Miami School of Medicine's Osher Center For Integrative Medicine, FIU College of Medicine, UMindfulness, Mindful Kids Miami, and the Sari Center for Integrative Cancer Care. He has trained thousands of participants in his mindfulness classes and workshops, including persons suffering from stress, anxiety, insomnia, pain, substance use disorders, and other medical and mental health disorders. He also teaches specific populations such as Nurses, State Judges, Physicians, US Army soldiers, Fire Fighters, Paramedics, School Teachers, and Behavioral Health Specialists, to name a few. He facilitates a bi-monthly mindfulness session at a local prison since 2011, lectures widely and writes a twice-monthly Mindfulness newsletter. He serves on Palm Health Foundation's Better Brain Health Advisory Board.
On a personal level, Gus has been married to Bessy for 39 years, has a son and daughter who are doing well. Gus is an opioid overdose survivor that has been in recovery since he was a resident at Sierra Tucson in June 2004. He is active in a 12 Step Program and in Recovery Dharma. InnerInMate.com
Build a Sane and Sober Future by Putting the Past in the Past
Presenter: George Daranyi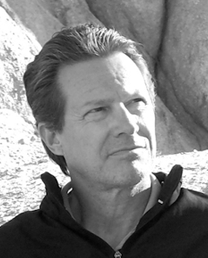 Eckart Tolle said: "There is a fine balance between honoring the past and losing yourself in it."
Many of us spend our lives looking for that balance and not finding it; or, finding it but not holding on to it.  We know that if we do not find a way to transform our relationships to our pasts, we will consciously or unconsciously put our unhealthy relationships with our pasts into our futures. That predictable cycle can lead to despair; and, for addicts, to relapse. In this facilitated workshop, George will help you examine how you relate to the past. In your time together, you will uncover a precise source of the ongoing relationship to your past; see how the past is dragged into the present; and,  notice how, if left untended and untransformed, the past is pushed, predictably, into the future. You and the group will discover together a pathway out of that cycle and into a healthy relationship with the past. From there, your relationship to your past can become part of the foundation for a vibrant, healthy and functional future–for you, and for those that matter to you. Or, as Jung said: "What was given to us by the past is adapted to the possibilities of the future." There will be time provided for Q&A.
George celebrated 32 years of recovery in 2020. He has worked with thousands of men and women in and out of the mental health and recovery worlds for nearly 30 years. He combines elements from his own recovery, his legal practice, his work with The ManKind Project and his work in the mental health field together with poetry, literature, and facilitation to create memorable transformational experiences.
Maintaining Positive Mental Health in an Increasingly Challenging World
Presenter:  Craig O'Hare,  Certified Peer Support Worker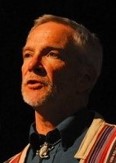 Let's talk about maintaining positive mental health! In this increasingly hectic and stressful world, maintaining our mental health can be quite challenging – especially during the stress and hardships of COVID-19.  In the spirit of this year's "Resilience" theme, this interactive workshop will focus on things we can do in our everyday lives to remain emotionally grounded.  The "Four Principles of Connection" will lay the foundation for simple everyday activities we can do to, not just maintain our mental health, but hopefully be truly happy as well.  As a 25-year survivor of depression, Craig will also offer some strategies he's found effective in dealing with that mental illness.  Workshop participants will be encouraged to share things they've found helpful in "fighting off the blues" during life's inevitable stresses and occasional setbacks. There will be time provided for Q&A.
Craig "graduated" from the University of Sierra Tucson in May 2010 and retired in 2016 from a career in local and state government in environmental management and sustainability. In retirement, Craig focuses his volunteer time in the behavioral health world – helping those that struggle with mental illness and/or substance use disorders. He is a Certified Peer Support Worker – a training and certification for those in recovery from mental illness or addictions. Craig serves on the board of The Life Link, an organization providing behavioral health services to less-fortunate citizens and on the board of the National Alliance on Mental Illness – Santa Fe Chapter.  He regularly attends 12 Step meetings to maintain his sobriety and emotional well-being.  Craig has lived in Santa Fe, New Mexico for the last 25 years.
Health is a Compilation of Habits
Presenter: Maggie Awad, FNP-BC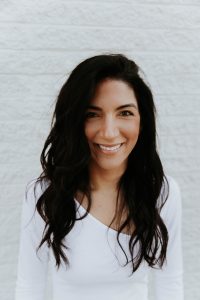 Maggie believes that in order to step into your truth, elevate your life and maximize your potential you must pay attention to your spiritual, mental and emotional centers.
Health is much more than your physical body; it is about learning how to release the false beliefs preventing you from the life you desire, understanding how to change your mind and committing to self-care habits so you can enjoy your life.
For the past 10 years, Maggie has been showing her clients how to live life on their terms.
Aside from her coaching experience, she is also a Family Nurse Practitioner with an interest and passion in lifestyle medicine and mental health.
You can follow Maggie on Facebook & Instagram
Breakfast with Shelldon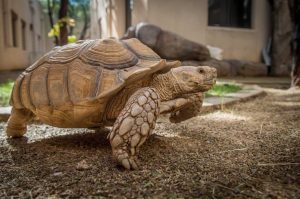 Shelldon was so looking forward to seeing the annual Alumni Retreat attendees, but understands the need for self-care. When he learned S.T.A.R. 33 was going to take place virtually, he wanted to find a way to be involved.  Shelldon knew just who to reach out to for help, digital media manager Courtney Martinez and alumni coordinator & lead recovery coach Robert Lachapelle; the three of them brainstormed for days and finally agreed upon, "Breakfast with Shelldon!"
Shelldon is an African Desert Tortoise, he was born May 1, 2004 and joined the Sierra Tucson team in 2012 as our beloved mascot.
Sleep is Power
Presenter: Kevin Gilliland, Psy.D.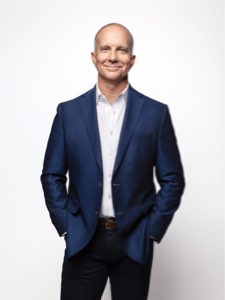 Sleep is one of the first places that stress/worry/anxiety/depression impacts our life. Which is why it is one of most common complaints right now. Sleep is critical to our physical and psychological health – it builds our immune system, recharges our brain, and helps us be a little better as a person. We will discuss what good sleepers do, what some of the most common "user errors" are, and how sleep can improve our mental health in ways that just might surprise us.
Kevin Gilliland is a clinical psychologist with a broad range of healthcare experience in business, treatment, and research. His business experience has included managed care (Blue Cross Blue Shield of Texas, Magellan Behavioral Health) and the pharmaceutical industry (Johnson & Johnson, Cephalon). Clinically, he has participated as a sub-investigator on three phase III pharmaceutical studies and overseen the development and expansion of multiple outpatient mental health and substance abuse treatment. He has a diverse range of expertise and experience presenting on mental health and its relationship to physical health and work performance. Kevin has presented to a diverse group of corporations – multiple Blue Cross Blue Shield plans, Google, AT&T, United Airlines – as well as a diverse group of professionals – physician groups on opioid addiction, school superintendents, and keynote presentations for annual conferences. Kevin also has a unique ability to discuss complex research topics in a manner that resonates with the broader public and is part of the People Magazine Health Squad, Men's Health Advisory Group, and frequent guest on local and national television, radio, and print. After working more than two decades in healthcare, Kevin started an outpatient healthcare treatment company, Innovation 360, that specializes in mood disorders, anxiety disorders, and substance abuse and addiction. He has served as an adjunct professor at Southern Methodist University (SMU) and Cooper Wellness Center. Outside of work, Kevin is an outdoorsman and athlete (three-time Ironman). He and his wife, Ann, have three children – Jennifer, Luke, and Lance.
Cooking with Chrisi
Presenter: Chrisi Hard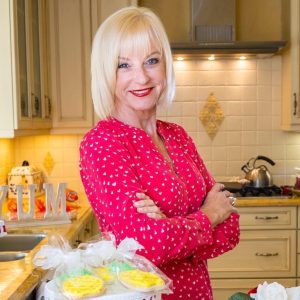 Chrisi will take you into her kitchen where she will be demonstrating how to make to some healthy treats.
Chrisi's love of baking and creating took on its own life more than 20 years ago. This grew into the business she runs today, Chrisi's Creations. It is the greatest gift to create cakes, treats and goodies for her client's special occasions to make the moments that much sweeter; she is well known for her Famous Gooey Lemon Bars!
Giving back to the community is incredibly important to her.  She is involved with several mental health organizations in San Diego, California, "My goal by working with these organizations is to break the stigma against mental health and allow people to feel more comfortable having discussions and reaching out for help without fear or shame." She is a proud mom of two beautiful daughters, Ashley and Lauren.  They truly are amazing and I cherish the moments they join me in the kitchen.
You can follow Chrisi's Creations on Facebook & Instagram
Accepting Acceptance
Presenters: Michael & JoLae Shapiro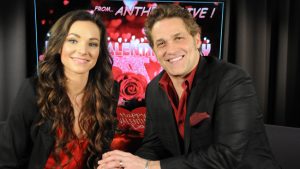 Although we "think" we may know "acceptance is the answer to all our problems today", at times we find ourselves frustrated and still attempting to control outcomes. 2020, at a minimum, has been an excellent workout gym for mastering the art of letting go, having faith, and surrendering. We are clearly in the efforts business and the results are up to God/Higher Power/The Universe, but why do we still resist?
In this presentation we will openly share our experience, as individualls and as a married couple. What it's like today for us living through a pandemic, career stall, loss of a family member, grieving, and gratitude while being firmly rooted in recovery, enabling the two of us to continue to grow in the face of adversity. We will discuss the ways in which we've been navigating these unchartered waters and how acceptance has proved to be a resilient and reliable compass for maintaining our focus on the positive in any and every situation.
We may even perform a few songs!
Originally from Oklahoma, JoLae Brandt-Shapiro graduated from Oklahoma City University's dance program.  Before moving to Las Vegas, she joined Carnival Entertainment where she had the opportunity to travel the world while performing in various production shows on Carnival Cruise lines.  She has since moved to Las Vegas, and has enjoyed having the opportunity to work as both a model and dancer with various production companies and agencies. JoLae has been seen on the Billboard Music Awards stage alongside Chris Brown and Pitbull, dancing beside Guns N Roses at Coachella, as well as in the country band LOCASH's "Ring on Every Finger" music video.  She has been a part of a generous list of shows on and off the Las Vegas strip, gracing the stage alongside many talented entertainers such as Dennis Bono, Matt Goss, Kelly Clinton-Holmes, and Reckless in Vegas.
JoLae has had a lifelong interest in therapy and mental health and is currently obtaining her master's degree in Marriage and Family Therapy.
Michael Shapiro was born in San Jose, CA but was raised in Las Vegas, NV. In 2000 he moved to Portland, OR, followed by a move to San Rafael, CA in 2006. As of April 2015, he's back living in Las Vegas fronting the Band/Show, Reckless In Vegas.
Music has been a constant throughout his entire life. He picked up his first guitar at age 13 and trained hard in guitar, vocals, piano and trumpet and attuned his ear to classical opera as well as rock.  A chance encounter with a family friend struck the right chord and paved Shapiro's way into music.  At age 16, he had the opportunity to jam with Bruce Springsteen.  The rocker's energetic marathon performances spurred Shapiro to develop a taste for a raucous stage presence.  After stints in various cover bands in his teens, Shapiro formed the band Trip, released 3 albums and toured.  Being part of the VH1 Rock Across America Tour, Trip opened for artists such as Edwin McCain, Duncan Sheik, The Romantics, and Cheap Trick. It was during an ill-fated gig in 2003 while out on tour opening for Great White when a tragic fire struck, that moved Shapiro to deeply reflect on life's vagaries and whims. This experience inspired a prolific writing period. In 2006, he recorded and released his first solo album. The first single off the album, "Hope", received a warm radio welcome earning it's way to the number 3 most added song in the US at 1100 spins per week. This success landed Michael on a National tour opening for the multi-platinum selling band Live.
In 2008, after moving to the SF Bay Area, Michael formed Reckless In Vegas. Releasing their first album with multi-platinum Producer Dan Shea(Mariah Carey, Jennifer Lopez, Celine Dion, Santana, Jessica Simpson, Tom Jones/Paul Anka), followed by a second album in 2011 with Producer Sylvia Massy(Undertow, Red Hot Chili Peppers, Tool, Johnny Cash, System of a Down). Returning to Producer Dan Shea in 2013 with a Vegas concept album and show, Reckless In Vegas released their third album featuring original, modern rock arrangements of classic vintage Las Vegas songs from artist such as Sinatra, Dean Martin, Frankie Valli, Sonny & Cher, Sammy Davis Jr., and more. In April 2017 he joined the cast of The World's Greatest Rock Show at The Stratosphere performing as Bruce Springsteen.
  "At the age of 36 I found myself in the painful grip of 23 years of drug, alcohol, love, and sex addiction, but was gifted with a moment of clarity. A crystal clear turning point realizing if I continued on that path, I would die. I wanted to live and for the 5th time in 6 years, I reached out for help, this time with complete surrender. I became desperate enough to become wholeheartedly open minded, willing, and honest about my situation, as if my life depended on it, because it did. I am grateful every moment, to truly be in recovery. My relationship with my higher power and my sobriety will always be my number one priority." 
Shapiro has toured all over the United States, United Kingdom, France, Italy, Portugal, and Spain, and has done it all CLEAN AND SOBER!
www.michaelshapiromusic.com        www.recklessinvegas.com
www.recklessinvegastoastandjam.com         www.manymilesaway.com
Morning Guided Meditation 
Presenter: Laurie McKeogh Smith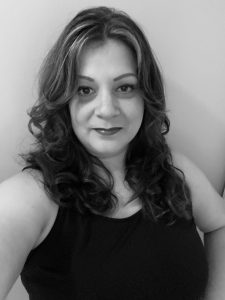 Laurie will take you on a mind journey, proving that our ability to connect to each other energetically is not limited by our physical location in the world. She will lead a guided meditation that will take us all back to the place that bonded us together for life.
Laurie graduated from Hofstra University in 1999 with a degree in Exercise Physiology and Psychology. She soon began working in the medical field specializing in Cardiac Rehabilitation. Fast forward many years, her depression was becoming life threatening, and she sought treatment at Sierra Tucson. Approximately one year later, she found out that depression would not be her biggest struggle so far. She spent over 30 days in the hospital as she suffered from a very rare autoimmune disease that affected her brain. Laurie always credits the treatment she received at ST for giving her the ability to cope with such a crisis. After having a near death experience, she started to become aware of life after this life, and started knowing things that others simply did not. She went on to pursue her soul's passion in helping people. She works as a psychic and a medium, spiritual life coach, and teacher. She teaches classes online in meditation, mindfulness and self-development. She also runs grief groups and finds that extremely rewarding; "To be able to help someone by connecting to their soul or the soul of a loved one, brings me a peace that cannot be described in words."
Attachment Trauma and the Nervous System
Presenter: David Cato, LCSW, TCT, SEP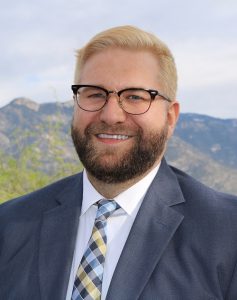 This workshop is designed to educate about different attachment styles and how they impact the nervous system. Relational systems are so important in our everyday lives that we may not realize there are disruptions that can be caused by trauma. In this discussion, we will examine how to begin to heal these attachment wounds and have more functional relationships.
David Cato, LCSW, TCT, SEP began working at Sierra Tucson in April of 2008 and has served many roles, beginning in the mailroom. He holds a Bachelor of Science in Criminal Justice from Texas A&M University and a Master of Social Work from Arizona State University. He is a Somatic Experiencing® Therapy Practitioner (SEP), certified Transgender Care Therapist (TCT), and a licensed clinical social worker (LCSW). David completed his master's coursework through an internship at Sierra Tucson. He has worked with substance use disorders, mood disorders, eating disorders, codependency, grief/loss, and trauma. David provides individual, group sessions, and consultations for residents. David is a clinical supervisor and provides feedback and support to clinicians for their work with residents. David currently serves as the Interim Clinical Director at Sierra Tucson and is a member of the Executive Leadership team. David enjoys presenting on topics such as trauma disorders and recovery.
Cooking for Wellness: Elevate Your Recovery with Nutritionally Powerful Foods
Presenter: Lisa Roberts Hurd, M.Phil., CHHC, AADP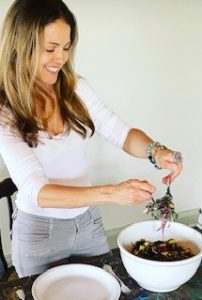 Taking care of yourself by eating in a nutritionally powerful way can be a key element in your arsenal of recovery. When we learn to eat for our mood, brain, sleep, and immunity we equip ourselves with the opportunity to experience greater success in our recovery and life. Lisa Roberts Hurd will bring you into her kitchen and share how she cooked her way back to health from addiction, anxiety, depression and debilitating autoimmune conditions. Learn about snack, meal, and lifestyle tips that you can incorporate into your life to elevate your recovery.
Lisa Roberts Hurd is an Oxford University-educated thought leader in culinary nutrition and sober wellness. She is the Founder of FOOD.BODY.SOUL., which provides an integrative nutrition, health, and lifestyle platform for those seeking next level healing and recovery. Her work is featured in numerous publications, including The Huffington Post, Brad Lamm's JUST 10 LBs, which helped over a million viewers on The Dr. Oz Show lose over 500,000 pounds, and Erika Lenkert's Healthy Eating During Pregnancy.  Lisa also holds degrees from Tufts University (BA), The French Culinary Institute, and the Institute for Integrative Nutrition. She is certified as a Lifestyle Interventionist, and served as the New York Chair of WAAT (Women's Association of Addiction Treatment). In addition, she has been a featured speaker and facilitator at leading organizations around the country.
You can follow Lisa at What Would Lisa Eat
The Evolution of the Lie
Presenter: Michael L Gaziano, LCSW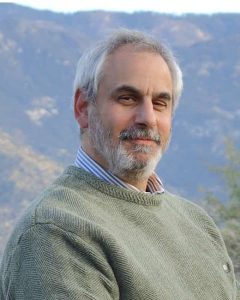 Focus on how we have been groomed early on to lie and how this has created a culture where we learn to manipulate, control and avoid accountability. This carries over to our adult lives and the concept to avoid conflict. It has impacted our recovery and daily life styles.
Mike Gaziano was born and raised in the Midwest and chose Tucson for his undergraduate work in psychology. He is now a proud alumnus from the University of Arizona. He later received his master's degree in social work from the University of Illinois. Bringing over 25 years of clinical expertise to Sierra Tucson, Mike worked in the Family Program from 2008-2017 before he became the manager for the Pain Recovery Program in August 2017. He has worked in the private sector and public sector as a social worker and is trained as a mediator and conflict resolution specialist. Mike has also provided his clinical skills to Pima County as a group facilitator for domestic violence classes.
Kiva Burning Ceremony
Presenter: Kevin Lanoue, JD, CST, LMT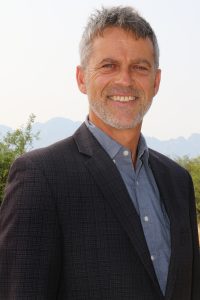 Kevin Lanoue, JD, OIP, CST, LMT has lived in Tucson, Arizona for forty years. He holds two degrees from the University of Arizona: a B.S. in Creative Writing, and a J.D. from the Rogers College of Law. Kevin is an Organic Intelligence® practitioner, a certified craniosacral practitioner, and a licensed massage therapist. Kevin integrates training in a variety of modalities, along with mindfulness and nature-based practices, to offer integrative support for mind, body, and spirit, beginning with the nervous system. He is a grateful devotee of the organizing music of nature, and enjoys hiking, swimming, and laughing.
Experiencing Nature
Presenter: Austin Sandoval, BA, WFR (Wilderness First Responder)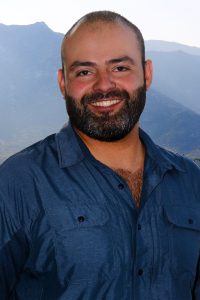 Austin Sandoval first arrived at Sierra Tucson Spring of 2019 for the Experiential Therapy program. Austin began his career in Experiential Wilderness Therapy by graduating from San Francisco State in Parks and Recreation. Soon after, Austin led therapeutic recreation to underserved communities in the San Francisco Bay Area and graduated from the Outdoor Educators Institute –rising young leaders from multi-cultural backgrounds to become outdoor educators. In 2016, Austin became a wilderness instructor for NOLS in the disciplines of backpacking and Canyoneering and has led a variety of courses primarily with at-risk youth.
Growing up in a wilderness of cement that is Los Angeles, Austin is committed to the power of healing through outdoor adventure and stepping out of your comfort zone.
Saturday Evening Entertainment
Alana Sweetwater is a songwriter and performer who grew up in the mountains of Tucson, Arizona. Her gift lies in her unique ability to make a strong and personal connection with her audience by giving voice to the human experience in a way that is honest, passionate and dynamic.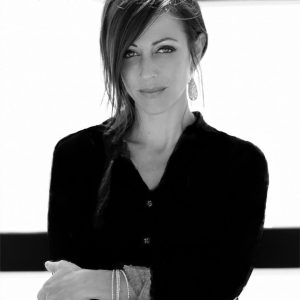 Her music has flavors of  Desert rock, and Soul, and at times there is an element of Gipsy stylings woven into her sound, most certainly due to her most unusual and unconventional upbringing.
The home where Alana grew up was converted into a commune of sorts, with a constant stream of wayward travelers coming and going. She was raised surrounded by Shamans, Hippies, Gypsies and Native Americans, which helped to enrich the fertile ground for her spirituality and budding creativity.
Her music has been used on television shows such as The Sons of Anarchy, Franklin and Bash, and The Real L word, and has also been used in films like "Whirly Girl" (Jim Wilson) and "Appleseed" (Ron Howard) as well as the soon to be released documentary "Is Your Story Making You Sick". She has worked with Don Peak (Ray Charles) Bennett Glotzer (Frank Zappa, Janis Jopplin) and John Coinman (Kevin Costner) and was featured in Popdose magazine as one of the top 13 women you must hear.
She has performed at the prestigious "South by Southwest" music festival, toured the United States and when in Los Angeles can be seen playing at The Hotel Café, Troubadour, and The El Ray Theater.  Either with her bands, or solo, Alana has recorded and released 6 albums, and is soon to release her 7th.
Having spent time living in New York and Nashville, Alana decided to call Los Angeles home, as it is the place she finds the most creative freedom. When she misses her desert upbringing, she will grab her pup Django Reinhardt, and her guitar and drive out to Tucson.
Check out Alana's music at AlanaSweetwater.com
If you have questions, please contact Tim McLeod, Director of Alumni Relations at (913) 269-1323 or Tim.McLeod@SierraTucson.com.