The Chrysalis Program at Sierra Tucson is a highly individualized, patient-centered program within a safe and secure environment. Using an Integrative Model of Care, we provide holistic, customized treatment to a diverse population who do not meet the criteria for acute care, yet are not a fit for traditional residential treatment. Housed within our new state-of-the-art 30,000 square foot, Joint-Commission accredited, 44-bed Copper Sky building, the Chrysalis Program is designed to serve those who require individualized treatment with wrap-around services.
The Chrysalis Program includes daily psychiatric visits, individual therapy three-five times per week, EMDR, and a myriad of trauma-informed therapeutic modalities. Additional features of treatment include bodyworks (massage, acupuncture, or shiatsu), daily exercise and consultations with our staff dietitian.
Patients who are admitted to the Program are those who may suffer with Major Depressive Disorder, chronic suicidality, Obsessive Compulsive Disorder (OCD), Delusions, Eating Disorders, PTSD, and can benefit from the Program's gentle approach, while experiencing the clinical excellence that has defined Sierra Tucson for over three decades. Typical length of stay in the Chrysalis program is 21 days, based upon the client's needs and progress. Following completion of the program, our Continued Care team will work collaboratively to create a plan for next steps.
Who We Treat
Examples of the disorders and challenges for which individuals can receive comprehensive, personalized care through the Chrysalis program:
Obsessive-compulsive disorder
Delusional disorder
Major depressive disorder
Eating disorders
Posttraumatic stress disorder (PTSD)
Chronic pain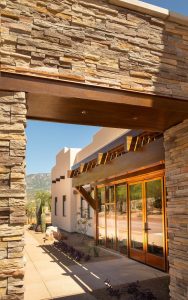 How We Help
As with all programs and levels of care at Sierra Tucson, treatment within the Chrysalis program is a personalized experience that is based upon a detailed assessment of each patient's capabilities, needs, treatment history, and goals.
Patients will be involved in the planning process. Throughout their time at Sierra Tucson, patients will be encouraged to work in active collaboration with the members of their treatment team. Ultimately, they will become empowered to take ownership of their recovery.
Personalized treatments in addition to medical care and medications may include individual, group, family,  and experiential therapy.
For more information about any aspect of the Chrysalis program please contact us at your convenience. We're available 24/7 to assist in the best decisions for yourself or on behalf of a loved one.