Sierra Tucson Alumni Retreat (S.T.A.R. 32)

Resident & Family Member Alumni are cordially invited to attend the annual Sierra Tucson Alumni Retreat, S.T.A.R. 32, Progress Not Perfection!
Celebrating 32 Years of Reconnecting & Renewing Our Recovery
Alumni Retreat Schedule
Thursday, October 17
10:00 a.m. - 5:30 p.m.
Sign-in/Select Workshops
11:00 a.m. – 5:00 p.m.
Chair Massages
3:00 p.m. - 4:00 p.m.
Yoga
5:30 p.m. - 6:30 p.m.
Dinner
6:30 p.m. - 8:00 p.m.
Getting Connected & Retreat Kickoff
 

Friday, October 18

 

 

6:00 a.m. - 8:00 a.m
Hiking in the Catalinas
7:15 a.m. - 8:15 a.m.
Support Group Meeting & Meditation
7:45 a.m. - 9:00 a.m.
Breakfast
8:30 a.m. - 1:00 p.m.
Sign-in/Select Workshops
9:30 a.m. - 11:30 a.m.
Morning Workshop
11:30 a.m.
Lunch
2:00 p.m.

 

Buses depart to Sierra Tucson for activities, dinner, and speakers
7:15 p.m.
Buses depart to Westward Look Resort
 

Saturday, October 19

 

 

6:45 a.m. -  8:00 a.m.
Nature Walk at Westward Look
7:15 a.m. - 8:15 a.m
Support Group Meeting & Meditation
7:45 a.m. - 9:00 a.m.
Breakfast
9:30 a.m. - 11:30 a.m.
Morning Workshops
11:30 a.m.
Lunch
1:00 p.m. - 3:00 p.m.
Afternoon Workshops:
3:00 p.m. - 5:30 p.m.
Free Time
5:30 p.m. - 8:00 p.m.
Dinner and Entertainment
 

Sunday, October 20


 

 

7:15 a.m. - 8:15 a.m.
Support Group Meeting & Meditation
8:30 a.m. – 10:00 a.m.
Group Activity & Closing
10:00 a.m. - 11:00 a.m.
Brunch
Friday Morning Workshop:

The Art and Science of Self-Love
Presenter: Heidi Green, Psy.D.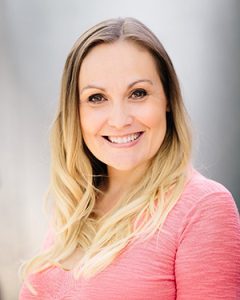 Clinical Psychologist, Dr. Heidi Green, explores self-love as a survival mechanism and examines the ways our brains are wired for both love and pain. Topics to be covered include brain development, neuroplasticity, the power of positive thinking, self-compassion, and healthy self-care.
Dr. Heidi Green is a licensed psychologist at Psychological Counseling Services in Scottsdale, AZ. She completed her undergraduate degree at Arizona State University in Family and Human Development and her Master of Arts and Doctorate degrees in Clinical Psychology at the Arizona School of Professional Psychology. She specializes in self-esteem, empowerment, codependency, body image, boundaries, communication and healthy sexuality. She has extensive experience treating depression and anxiety, issues related to parenting, divorce, trauma healing, crisis intervention, life transitions, couples, and family therapy. In addition, she is an EMDR (Eye Movement Desensitization and Reprocessing) treatment provider. Dr. Green can be found on Instagram, Facebook, and Twitter at the handle @drheidigreen or on her website, www.drheidigreen.com.
Saturday Workshops:
Own Your Shadow or It will Own You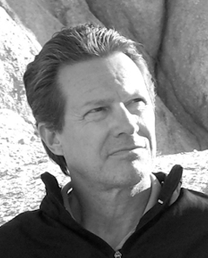 Carl Jung said, "In each of us there is another whom we do not [yet] know." Most of us don't yet know what our "shadow(s)" might be--those parts of us that we hide, repress, reject, deny and/or pretend are not parts of us--and usually project onto others. But, what if we became curious, and took a look? What might we discover about ourselves, about our struggles, our "stuckness", our relapsing thoughts and/or behaviors, our patterns and habits? What if, in addition to discovering what might be holding us back, we discovered "gold" in those shadows and shadowy places within us? During this workshop, George Daranyi will take you into this inquiry and exploration of shadows--dark and golden. You will leave the experience with more self-awareness and a clearer view of what might or could be driving your life forward (or backward). You will also learn how to integrate those shadows to keep them in front of you.
George celebrated 31 years of recovery in 2019. He has worked with thousands of men and women in and out of the mental health and recovery worlds for more than 26 years. He combines elements from his own recovery, his legal practice, his work with The ManKind Project and his work in the mental health field together with poetry, literature, and facilitation to create memorable transformational experiences.
More workshop and entertainment details will be posted soon.
Hotel Accommodations
All Retreat activities, with the exception of Friday afternoon's activities, will be held at the Westward Look Wyndham Grand Resort and Spa, which has extended discounted rates until September 25, 2019 or once room block has filled. Reservations received after September 25, 2019, are subject to availability at the Resort's prevailing rate.
To see rates or make a reservation, click here online reservations or call Westward Look Group Reservation Specialist Hilary Lietz at (520) 917-2465 and be sure to let her know that you are with the Sierra Tucson Annual Retreat. Westward Look Will Sell Out, so it is a good idea to reserve your room as soon as possible! When making reservations, also ask about the cancellation policy so as not to be charged a night's stay if you need to cancel.
A 15% discount is available on spa services. It is highly recommended that you book your spa services as soon as possible to ensure availability. Be sure to mention that you are with the Sierra Tucson Annual Retreat to receive the discounted rate.
Please note that there will NOT be shuttle/bus service between other hotels and Westward Look; you will need to provide your own transportation.
Sierra Tucson Retreat Registration Begins on July 15, 2019

The Retreat cost is $250 per person. This includes workshops, presentations, entertainment, meals from Thursday reception through Sunday brunch, transportation Friday to and from Sierra Tucson, and gift bags to take home.
If you have questions, please contact Tim McLeod, Director of Alumni Relations at (913) 269-1323 or Tim.McLeod@SierraTucson.com.