Sierra Tucson Alumni Retreat (S.T.A.R. 32)

Resident & Family Member Alumni are cordially invited to attend the annual Sierra Tucson Alumni Retreat, S.T.A.R. 32, Progress Not Perfection!
Celebrating 32 Years of Reconnecting & Renewing Our Recovery
Alumni Retreat Schedule
Thursday, October 17
10:00 a.m. - 5:30 p.m.
Sign-in/Select Workshops
11:00 a.m. – 5:00 p.m.
Chair Massages
3:00 p.m. - 4:00 p.m.
Yoga
5:30 p.m. - 6:30 p.m.
Dinner
6:30 p.m. - 8:00 p.m.
Getting Connected & Retreat Kickoff
 

Friday, October 18

 

 

6:00 a.m. - 8:00 a.m
Hiking in the Catalinas
7:15 a.m. - 8:15 a.m.
Support Group Meeting & Meditation
7:45 a.m. - 9:00 a.m.
Breakfast
8:30 a.m. - 1:00 p.m.
Sign-in/Select Workshops
9:30 a.m. - 11:30 a.m.
Morning Workshop
11:30 a.m.
Lunch
2:00 p.m.

 

Buses depart to Sierra Tucson for activities, dinner, and speakers
7:15 p.m.
Buses depart to Westward Look Resort
 

Saturday, October 19

 

 

6:45 a.m. -  8:00 a.m.
Nature Walk at Westward Look
7:15 a.m. - 8:15 a.m
Support Group Meeting & Meditation
7:45 a.m. - 9:00 a.m.
Breakfast
9:30 a.m. - 11:30 a.m.
Morning Workshops
11:30 a.m.
Lunch
1:00 p.m. - 3:00 p.m.
Afternoon Workshops:
3:00 p.m. - 5:30 p.m.
Free Time
5:30 p.m. - 8:00 p.m.
Dinner and Presenter, Kevin Gilliland, Psy.D.
 

Sunday, October 20


 

 

7:15 a.m. - 8:15 a.m.
Support Group Meeting & Meditation
8:30 a.m. – 10:00 a.m.
Group Activity & Closing
10:00 a.m. - 11:00 a.m.
Brunch
Friday Morning Workshop:

The Art and Science of Self-Love
Presenter: Heidi Green, Psy.D.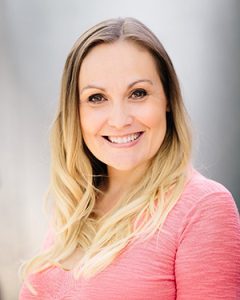 Clinical Psychologist, Dr. Heidi Green, explores self-love as a survival mechanism and examines the ways our brains are wired for both love and pain. Topics to be covered include brain development, neuroplasticity, the power of positive thinking, self-compassion, and healthy self-care.
Dr. Heidi Green is a licensed psychologist at Psychological Counseling Services in Scottsdale, AZ. She completed her undergraduate degree at Arizona State University in Family and Human Development and her Master of Arts and Doctorate degrees in Clinical Psychology at the Arizona School of Professional Psychology. She specializes in self-esteem, empowerment, codependency, body image, boundaries, communication and healthy sexuality. She has extensive experience treating depression and anxiety, issues related to parenting, divorce, trauma healing, crisis intervention, life transitions, couples, and family therapy. In addition, she is an EMDR (Eye Movement Desensitization and Reprocessing) treatment provider. Dr. Green can be found on Instagram, Facebook, and Twitter at the handle @drheidigreen or on her website, www.drheidigreen.com.
Saturday Workshops:
Attachment Trauma and the Nervous System

Presenter: David Cato, LCSW, TCT, SEP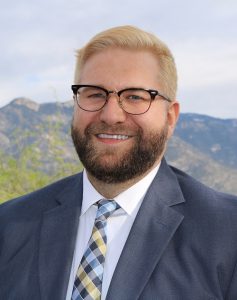 This workshop is designed to educate about different attachment styles and how they impact the nervous system. Relational systems are so important in our everyday lives that we may not realize there are disruptions that can be caused by trauma. In this discussion, we will examine how to begin to heal these attachment wounds and have more functional relationships.
David Cato began working at Sierra Tucson in April of 2008 and has served many roles, beginning in the mailroom. He holds a Bachelor of Science in Criminal Justice from Texas A&M University and a Master of Social Work from Arizona State University. He is a Somatic Experiencing Practitioner (SEP), certified Transgender Care Therapist (TCT) and a licensed clinical social worker (LCSW). David completed his master's coursework through an internship at Sierra Tucson. He has worked with substance abuse, mood disorders, eating disorders, codependency, grief/loss, and trauma. He also works with the LGBTQI residents at Sierra Tucson in support groups and facilitates individual consults as it pertains to sexual identity/orientation and gender identity when needed. Sierra Tucson holds LGBTQI support groups and David facilitates this group. David currently serves as a program manager, working directly with the primary therapists. He also works closely with the program coordinator for continuing care and the residential therapists.
Own Your Shadow or It will Own You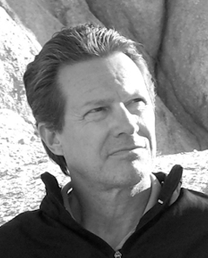 Presenter: George Daranyi
Carl Jung said, "In each of us there is another whom we do not [yet] know." Most of us don't yet know what our "shadow(s)" might be--those parts of us that we hide, repress, reject, deny and/or pretend are not parts of us--and usually project onto others. But, what if we became curious, and took a look? What might we discover about ourselves, about our struggles, our "stuckness", our relapsing thoughts and/or behaviors, our patterns and habits? What if, in addition to discovering what might be holding us back, we discovered "gold" in those shadows and shadowy places within us? During this workshop, George Daranyi will take you into this inquiry and exploration of shadows--dark and golden. You will leave the experience with more self-awareness and a clearer view of what might or could be driving your life forward (or backward). You will also learn how to integrate those shadows to keep them in front of you.
George celebrated 31 years of recovery in 2019. He has worked with thousands of men and women in and out of the mental health and recovery worlds for more than 26 years. He combines elements from his own recovery, his legal practice, his work with The ManKind Project and his work in the mental health field together with poetry, literature, and facilitation to create memorable transformational experiences.
The Gift of Forgiveness in Our Healing, Recovery and Spiritual Growth
Presenter: Phillip S. Mitchell, M.A., MFT (CA), MAC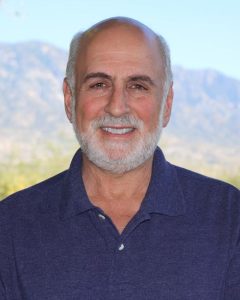 There has been confusion about the healing power of Forgiveness of self and others.  We will clarify what Forgiveness is, what it is not, how it can accelerate one's healing, spiritual awakening, and more.  A process of forgiving self and others will be offered.
The workshop will include discussion of how codependency is a spiritual disease and how to tame it, the spirituality of recovery, and recognizing our recovery and healing as a great adventure of the soul.
Please bring your questions related to any aspect of these areas.
Suggested Reading:  Breathe, Feel, Heal, Awaken by Phillip Mitchell
Your Soul's Plan by Robert Schwartz
(These books are available through Sierra Tucson Bookstore and at Amazon.com.)
Phillip S. Mitchell, M.A., MFT (CA), MAC has served at Sierra Tucson for 27 years, mostly as a Primary Therapist and more recently as Grief Therapist and Spiritual Consultant.  He has studied and practiced many spiritual teachings throughout his adult life, as well as psychology, esp. Transpersonal Psychology, with many great teachers.
Trauma Shame and Addiction. How did we get here? How do we change?

Presenter: Donnie Sansom, DO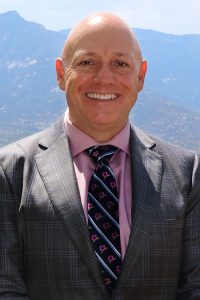 As the opioid epidemic continues to unfold on the American landscape, our society is experiencing the loss of the flower of a generation.  Statistics reveal that alcohol use remains an even larger—and growing public health problem than opioids.  Marijuana use has now become so casual as to usher itself into mainstream America, an innocuous choice for some perhaps, but for many others including the youngest amongst us its effects are devastating.  Addiction is now a public health concern of epic proportions. How do we address the undercurrents to addiction, the things that frequently impact the start of addiction, that continually fuel addiction?  What about the under-treated public health menace that directly impacts and precedes addiction in so many cases and negatively affects the health and longevity of individuals and families?  This silent menace is trauma, especially trauma during childhood.  In this lecture Dr. Sansom will discuss these cross-currents of trauma and addiction so as to better understand how it impacts our road to recovery.
Donald Sansom, DO received his Bachelor of Science from Northern Arizona University in 1987, and his Doctor of Osteopathy degree from A.T. Still University (Kirksville Campus) in 1991. He completed an internship in internal medicine at the Jewish Hospital of Cincinnati and, subsequently, completed his residency in anesthesiology at the University of Cincinnati in 1995, spending his last year serving as elected Chief Resident. From 1995 through 2012, he practiced in a diverse and robust private practice setting with an emphasis in obstetrical and pediatric anesthesia at Tucson Medical Center. In addition to his busy clinical practice, Dr. Sansom served in a variety of administrative and clinical leadership positions at Tucson Medical Center, including serving as Anesthesia Department Chairman, and as a member of the medical executive committee. During that time, he volunteered for five years co-leading medical mission trips to Honduras to serve the medically indigent.
Upon retiring from anesthesia in 2012, Dr. Sansom became the medical director in a corrections facility and launched what would become the next chapter in his career as he began working with individuals with various forms of substance abuse and co-morbidities. In 2015, Dr. Sansom left the medical director position to pursue an opportunity to start a drug and alcohol treatment center in both a clinical and administrative role, further cementing his commitment to treating patients with addiction.
Dr. Sansom has a passion for working with individuals with all forms of substance use disorder and shepherding them along a path of lifelong sobriety and health. To that end, he is firmly committed to Sierra Tucson's holistic multidisciplinary approach. He has interests in neuroscience as it relates to addiction, mindfulness, neuroplasticity, and spirituality. Dr. Sansom is intrigued by how science and spirituality intersect in medicine and in people's lives and strongly believes in educating patients about addiction as a disease and about recovery.
Dr. Sansom is a Diplomate of the American Board of Anesthesiology, a member of the American Society of Addiction Medicine (ASAM), the American Osteopathic Academy of Addiction Medicine (AOAAM), and he holds certificates in AOAAM Essentials of Addiction Medicine and has completed the AOAAM advanced Addiction Medicine Course.
The Gut Brain Connection
Presenter: Maureen Schwehr, NMD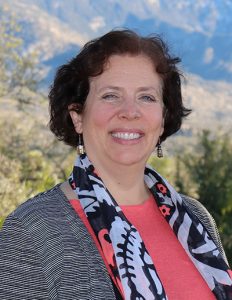 Healthy digestion is a key to a healthy mind and body. There is exciting new research that helps us to understand some of the interesting and complex ways that our digestion and health are connected. This lecture is design to educate and empower. Learn how stress, medications, diet and other factors can affect your digestion and how this in turn can impact your physical and mental health. Gain knowledge on how to better support your health.
Maureen Schwehr, NMD, serves as Sierra Tucson's director of integrative services. Her department provides a unique combination of physical and mental health support for residents. Dr. Schwehr oversees a team of experienced and talented staff whose services include naturopathic medical consults, acupuncture, physical therapy, chiropractic services, massage therapy, shiatsu, zero balancing, somato-emotional release, and craniosacral therapy. In addition to supervising staff, she works one-on-one with residents to help them determine the root cause of their problems. Focus is given to nutritional status and hormonal balance, supporting biochemical pathways that help the body function more effectively. Dr. Schwehr holds a doctorate in Naturopathic Medicine from Bastyr University in Seattle, WA. Past experience includes a position as the medical director at Mirasol, a residential eating disorder facility. As part of the Sierra Tucson staff, she has the opportunity to be part of a truly integrative team that provides a unique, empowering perspective for residents.
Saturday Evening Presentation:
Sometimes all we need is a little bit of information to change directions
Presenter: Kevin Gilliland, Psy.D.
After working more than two decades in healthcare, Kevin joined Innovation360 to better address the gaps that exist in outpatient mental health treatment. In addition to managing the day-to-day operations of Innovation360, which include staff management, program development, and coordinating client care with outside therapists and physicians, Kevin also works with individuals and couples seeking to improve their family and marriage relationships.
Prior to Innovation360, Kevin worked in the Medical Affairs departments of Johnson & Johnson, a multi-national manufacturer of pharmaceutical and biotechnology products, as well as Cephalon, an international biopharmaceutical company. During his time with these companies, Kevin worked closely with leading researchers across the country and played an integral role in bringing new addiction medication to the market.
Kevin earned his bachelors degree from Baylor University in 1986 and Psychology degree from Rosemead School of Psychology in 1992. He currently serves in the Counseling Department at Southern Methodist University (SMU). His interest in addiction and psychiatric treatment and research has taken him across the country to train, work and learn. He is a frequent lecturer, presenter and guest speaker at various seminars and forums nationwide. Kevin is the author of Struggle Well, Live Well, which provides no-frills advice on how to deal with your triggers, your partners, your vices and your spirituality.
Hotel Accommodations
All Retreat activities, with the exception of Friday afternoon's activities, will be held at the Westward Look Wyndham Grand Resort and Spa, which has extended discounted rates until September 25, 2019 or once room block has filled. Reservations received after September 25, 2019, are subject to availability at the Resort's prevailing rate.
To see rates or make a reservation, click here online reservations or call Westward Look Group Reservation Specialist Hilary Lietz at (520) 917-2465 and be sure to let her know that you are with the Sierra Tucson Annual Retreat. Westward Look Will Sell Out, so it is a good idea to reserve your room as soon as possible! When making reservations, also ask about the cancellation policy so as not to be charged a night's stay if you need to cancel.
A 15% discount is available on spa services. It is highly recommended that you book your spa services as soon as possible to ensure availability. Be sure to mention that you are with the Sierra Tucson Annual Retreat to receive the discounted rate.
Please note that there will NOT be shuttle/bus service between other hotels and Westward Look; you will need to provide your own transportation.
Registration
The Retreat cost is $250 per person. This includes workshops, presentations, entertainment, meals from Thursday reception through Sunday brunch, transportation Friday to and from Sierra Tucson, and gift bags to take home.
If you have questions, please contact Tim McLeod, Director of Alumni Relations at (913) 269-1323 or Tim.McLeod@SierraTucson.com.