Sierra Tucson Alumni Retreat (S.T.A.R. 35)

Resident & Family Member Alumni are cordially invited to attend the annual
Sierra Tucson Alumni Retreat, S.T.A.R. 35,
Celebrating 35 Years of Reconnecting & Renewing Our Recovery!
Alumni Retreat Schedule
| | |
| --- | --- |
| Thursday, October 20 | |
| 10:00 a.m. - 5:30 p.m. | Registration & Bookstore open |
| 10:00 a.m. – 5:30 p.m. | Time to relax, schedule a spa service, pool time, hiking, connect with others, etc. |
| 1:00 p.m. - 2:00 p.m. | Yoga Stretch |
| 5:30 p.m. - 6:30 p.m. | Dinner |
| 6:30 p.m. - 8:00 p.m. | Getting Connected & Retreat Kickoff |
| Friday, October 21 | |
| 6:00 a.m. - 8:00 a.m. | Hiking in the Catalinas |
| 7:15 a.m. - 8:15 a.m. | Support Group Meeting & Meditation |
| 7:45 a.m. - 9:00 a.m. | Breakfast |
| 8:30 a.m. - 3:30 p.m. | Registration & Bookstore open |
| 9:15 a.m. - Noon | Morning Presentations |
| Noon | Lunch |
| 1:15 p.m. - 2:30 p.m. | Afternoon Presentation |
| 4:00 p.m. | Buses depart to Sierra Tucson for campus visit and alumni support group meetings |
| 6:00 p.m. | Buses depart Sierra Tucson |
| 6:30 p.m. | Dinner at Westward Look |
| Saturday, October 22 | |
| 6:45 a.m. -  8:00 a.m. | Nature Walk at Westward Look |
| 7:15 a.m. - 8:15 a.m. | Support Group Meeting & Meditation |
| 8:30 a.m. - 5:00 p.m. | Bookstore open |
| 7:45 a.m. - 9:00 a.m. | Breakfast |
| 9:15 a.m. - Noon | Morning Presentations |
| 11:30 a.m. | Lunch |
| 1:15 p.m. - 2:30 p.m. | Afternoon Presentation |
| 3:00 p.m. - 5:30 p.m. | Time to Relax |
| 5:30 p.m. - 8:00 p.m. | Dinner and Alumni Showcase |
|  Sunday, October 23 | |
| 7:15 a.m. - 8:15 a.m. | Support Group Meeting & Meditation |
| 8:30 a.m. – 10:00 a.m. | Group Activity & Closing |
| 10:00 a.m. - 11:00 a.m. | Brunch |
Registration
The Retreat cost is $250 per person. This includes workshops, presentations, entertainment, meals from Thursday reception through Sunday brunch, transportation Friday to and from Sierra Tucson, and gift bags to take home.
Sierra Tucson Retreat Cancellation Policy
If for some reason you need to cancel, Sierra Tucson will provide a refund through Thursday, October 6, 2022. After October 6th, no refunds will be given. Be sure to call the resort to cancel your room reservation so as not to incur any extra charges. If you cancel within two weeks of the Retreat, the resort could possibly charge you a cancellation fee.
* For those that discharge from treatment at Sierra Tucson on or after September 20, 2022, will not be allowed to participate on Friday when the Alumni Retreat attendees visit the Sierra Tucson campus.
Hotel Accommodations
All Retreat activities, with the exception of Friday afternoon's activities, will be held at the Westward Look Wyndham Grand Resort and Spa, which has extended discounted rates ($156 single/double occupancy and $166 for triple/quad occupancy plus tax & resort fee) until September 26, 2022 or once room block has filled. Reservations received after September 26, 2022, are subject to availability at the Resort's prevailing rate.
To make a reservation, you can either do so online or call by contacting Westward Look Resort at 520-297-1151 , and be sure to let them know you are with the Sierra Tucson Annual Retreat. Westward Look has sold out in the past, so it is a good idea to reserve your room as soon as possible! When making reservations, ask about the cancellation policy so as not to be charged a night's stay if you need to cancel.
Wyndham Grand Westward Look Resort & Spa > Property Map
Click on the link below for a list meals being served. There is also a restaurant onsite, as well as a Whole Foods, Safeway Market, Sprouts and Trader Joes just minutes away. Westward Look Resort rooms include a refrigerator.
Sierra Tucson Annual Retreat Menu
A 10% discount is available on spa services at the Westward Look Sonoran Spa (520) 917-2467. It is highly recommended that you book your spa services as soon as possible to ensure availability. Be sure to mention that you are with the Sierra Tucson Annual Retreat to receive the discounted rate.
Please note that there will NOT be shuttle/bus service between other hotels and Westward Look; you will need to provide your own transportation.
Presentations
The Safety Dance: Balancing Mental Health in the Midst of a Collective Trauma Response
Ryan Drzewiecki, PsyD, LP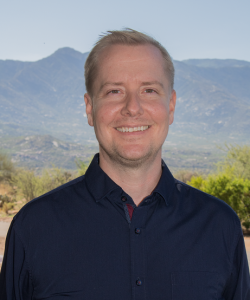 We live in a complex and evolving world and mental health concerns are rising dramatically. Threats to our physical, emotional, and existential safety are a constant focus, and there are new means to manage our emotions in both healthy and unhealthy ways. This presentation will focus on this state of affairs, why there has been such a drastic increase in mental health issues, how to separate healthy from unhealthy means of self-regulation, and how to keep it all balanced.
Ryan Drzewiecki is an experienced leader and administrator with over fifteen years of experience in behavioral health administration. Dr. Drzewiecki graduated from Northwestern University in 2003 and began his career in special education and group home administration, and was the co-founder of a behavioral health outpatient clinic in Phoenix, Arizona. Ryan enrolled in graduate school and earned his doctoral degree in Clinical Psychology at the Arizona School of Professional Psychology in Phoenix. During graduate school Ryan trained with populations struggling with substance use and mental health and worked in residential, partial hospitalization, intensive outpatient, and outpatient settings. He completed his internship and postdoctoral work at Hazelden Betty Ford Foundation in Center City, Minnesota. After graduation, Ryan served as Clinical Director of A New Leaf in Mesa and All About You Behavioral Health in Arizona. He founded Mara Psychotherapy Group in Arizona and Colorado, specializing in process addiction treatment, psychological and neuropsychological evaluations, and consultation for behavioral health agencies. Most recently Dr. Drzewiecki served as the Director of Clinical Operations and Programs at All Points North Lodge in Edwards, Colorado.
Dr. Drzewiecki is currently a licensed psychologist in Arizona and Colorado. He has served on the board of the Arizona Psychological Foundation and The Family Learning Center, and is a monthly training facilitator for the Colorado Internship Consortium. He specializes in program development, from startup tasks to performance improvement and quality assurance. He is passionate about training and staff development and enjoys clinical supervision and training opportunities. He has areas of interest in organizational efficiency and company culture, effective leadership and morale, substance use and process addiction, attachment theory and process-experiential/intersubjective approaches to psychotherapy, projective testing, technology-related addiction, and postmodern perspectives on mental health. Ryan is excited to return to Arizona and join the esteemed team at Sierra Tucson.
The Somatic Approach to Trauma Healing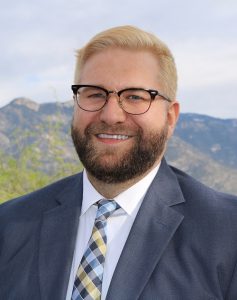 David Cato, LCSW, TCT, SEP, CCTP-II
Trauma therapy is evolving. As a result of this, there are many modalities that can address various mental health and substance use disorders. Many of these modalities are somatic, or body-focused. Trauma is at the forefront of these issues and must be addressed as symptoms can be exacerbated otherwise. Join me in this presentation geared towards advanced trauma healing and moving away from traditional types of therapy that miss the mark on processing trauma that gets locked in the body.
David Cato, LCSW, TCT, SEP, CCTP-II began working at Sierra Tucson in April of 2008 and has served many roles, beginning in the mailroom. He holds a Bachelor of Science in Criminal Justice from Texas A&M University and a Master of Social Work from Arizona State University. He is currently working on a Doctorate of Behavioral Health Management (DBH) at Arizona State University. He is a Somatic Experiencing® Therapy Practitioner (SEP), certified Transgender Care Therapist (TCT), licensed clinical social worker (LCSW), and Certified Clinical Trauma Professional (CCTP-II). Additionally, David is EMDR-trained and trained in DARe (Dynamic Attachment Repatterning experience). David completed his master's coursework through an internship at Sierra Tucson. He has worked with substance use disorders, mood disorders, eating disorders, codependency, grief/loss, attachment wounds, and trauma. David provides individual, group sessions, and consultations for residents as needed. David is a clinical supervisor and provides training for staff. David is the Associate Clinical Director of Trauma Services at Sierra Tucson. David enjoys presenting globally in-person and virtually on topics such as trauma disorders and recovery.
Putting You First: Caring for the person you are becoming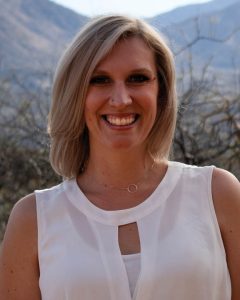 Kaila Moles, MA, LAC, NBCC
Self-Care, STOP care-taking and taking control of the life you want to live. This will be a journey on discovering that YOU are enough, that YOU matter and that YOU deserve to live a healthy life. Being able to care of yourself is essential in caring for others. This presentation will be uplifting, inspiring and will remind you that you are stronger than the storm….are you ready??
Kaila Moles is a member of the clinical therapy team at Sierra Tucson and serves as a Primary Therapist specializing in trauma Mood. With a background working with individuals suffering from sexual and physical trauma, Kaila has specifically focused her career working with victims of human trafficking, those struggling with Postpartum depression/anxiety and postpartum psychosis, as well as individuals dealing with PTSD, depression, anxiety, dissociative and panic disorders. She has worked for local governments, and tribal lands in mental health helping place homeless or at-risk adults in group homes or other suitable housing. She also worked with the Oregon State Hospital working specifically with the "guilty-except-for-insanity" population, as well as in correctional facilities conducting and facilitating risk assessments and mental health assessments. Her passion is to help as many at risk adults as possible focusing her time and energy on advocating, educating and inspiring all around her.
Native to the Pacific Northwest, Kaila earned her Bachelor of Science degree in Human Development and Family Studies with an option in Human Services from Oregon State University and went on to earn her Master of Arts in Clinical Mental Health from Corban University. She earned her Licensed Associate Counselor (LAC) designation through Arizona's Board of Behavioral Health; she will earn her independent license in 2023. She intends to work with women and mothers in her future career opportunities.
Kaila is currently working toward even more training and education, she plans to work toward earning her credentials as an SE therapist, as well as becoming trained as a certified Postpartum mental health therapist. She lives in Tucson with her husband and daughter and enjoys baking, reading, meditating, writing music and swimming.
The Vector Principle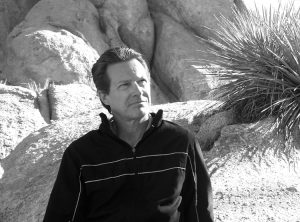 George Daranyi, J.D.
The smallest, incremental, change in behavior, can result in enormous, incalculable (and sometimes unpredictable) transformational healing and spiritual growth. Entire new lives, relationships, and worlds, both internal and external, may emerge.  Unimaginable possibilities may occur from small recovery moves.
We focus so much on making the "Big Leap" (a phrase coined by Gay Hendrix), looking for the cathartic, all-encompassing, one-time recovery move. What if we have missed what is right in front of us? Which might be, with a bit of an inquiry and effort, imminently achievable. Even those who suffer from "grave emotional and mental disorders" have access to it.
The Vector Principle addresses this approach to transformation. It uses mathematics (high school geometry, actually), new language, poetry, literature, and a bit of interactive participation with the attendees to make its case. If engaged, every person in the room should leave with new insights and the possibility of additional growth and development.
George celebrated 34 years of recovery in 2021. He has worked with thousands of men and women in and out of the mental health and recovery worlds for more than 30 years. He combines elements from his own recovery, his legal practice, his work with The ManKind Project and his work in the mental health field together with poetry, literature, and facilitation to create memorable transformational experiences. He recently developed and launched "Desert Wisdom"—a series of weekend experiences for men to help them more deeply integrate the sacred masculine.
The Impact of Adverse Childhood Experiences on Adult Mental and Physical Health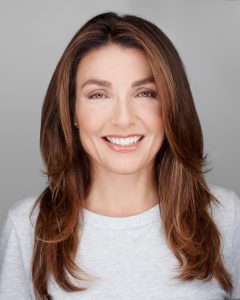 Anna McCarthy, Ph.D.
The focus of this lecture is introducing information about adverse childhood experiences, as defined by the seminal Kaiser Permanente study, and impact on adult functioning. In addition, strategies for healing from ACEs will be discussed.
Dr. Anna McCarthy completed her BA in psychology (graduating cum laude) and MA in psychology (graduating summa cum laude) at CSULB.  Dr. McCarthy completed her PhD in clinical psychology at the University of Houston. She engaged in clinical training at Texas Children's Hospital, Baylor Medical School, MD Anderson Cancer Center, and the VA Long Beach Healthcare System.  Dr. McCarthy completed post-doctoral certifications in Cognitive Processing Therapy (an empirically supported treatment for PTSD, endorsed by the National Center for PTSD), Acceptance and Commitment Therapy (a mindfulness-based empirically supported treatment for depression) and Integrative Behavioral Couples Therapy (an empirically supported treatment for relationship issues). Dr. McCarthy has extensive experience working with victims of trauma (childhood, interpersonal, sexual, combat, natural disasters etc.) and has worked in residential and outpatient substance abuse treatment facilities, as well as in psychiatric hospital settings. Dr. McCarthy spent many years working as a staff psychologist at the VA Long Beach Healthcare System where, amongst other things, she worked as a co-supervisor of "The Anxiety, Depression and Relationship Issues Clinic."  She also co-founded, and worked as the program director of, the "Mindful Healing Outpatient Program" – an IOP for primary mental health, and substance use issues.  Dr. McCarthy was the co-founded, and is the former clinical director of, "The Mental Health Collective" - a comprehensive, integrative, evidenced-based residential treatment program designed to assist individuals with complex primary mental health issues in need of a higher level of care.  Dr. McCarthy is the chief of clinical innovation for the Sierra Tucson Group. She is the only person to have ever held this title, and is responsible for designing, implementing, and evaluating clinical programming nationwide for Sierra Tucson.  She also is the co-founder, and chief clinical officer of "Thru" – an innovative, empirically-supported, on-line treatment platform designed to deliver multiple modalities of mental health care to a nation-wide audience. Dr. McCarthy has spent the last twelve years operating a private practice in Newport Beach, California, where she has provided services to individuals, couples, and families presenting with a wide range of treatment issues.  Dr. McCarthy has presented numerous workshops has been invited to speak about psychological issues to wide range of audiences (including many professional groups, residential treatment programs, to other mental health providers, and as an expert panelist on a PBS documentary).  She is also has volunteered for many years with the Orange County chapter of StandUp For Kids, a national non-profit organization, with a mission to end child homelessness in the United States.
Resilience in Recovery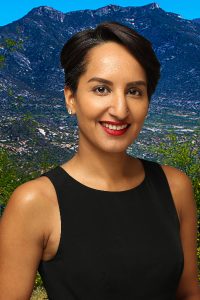 Jasleen Chhatwal, MBBS, MD, FAPA
Recovery is an active process requiring engagement with ourselves, our challenges, and our lives. Studies demonstrate the power of recovery in reducing stigma, enhancing hope, and improving well-being. Together, we'll discover how the path of recovery changes our brain, enhances resilience, and helps us connect with our authentic self.
Jasleen Chhatwal, MD, has been an integral part of the medical staff at Sierra Tucson since 2018, serving as Director of the Mood Program and Associate Medical Director before being named Chief Medical Officer in January 2020. Dr. Chhatwal came to Sierra Tucson by way of the University of Arizona Department of Psychiatry where she continues to serve as an Assistant Professor. She believes each individual has a unique, authentic story, and is grateful to all those who have entrusted her with their stories.
As Chief Medical Officer, Dr. Chhatwal is responsible for managing the medical department, which includes psychiatrists, physicians, physician assistants, nurse practitioners, as well as overseeing the integrative care team and applied neuroscience department. She strives to ensure consistent, high-quality patient care through the optimization of internal processes that help increase provider face-time with patients. In addition, Dr. Chhatwal leads the facility's mental health education outreach efforts at national and international conferences and seminars to promote the importance of integrated and integrative care for successful, sustainable recovery.
Dr. Chhatwal completed her residency training in psychiatry at the University of Arizona College of Medicine – Tucson, also serving as Chief Resident. Here she trained in psychodynamic psychotherapy, cognitive behavior therapy, psychopharmacology, neuromodulation and various emerging modalities. She further completed fellowship training in Integrative Medicine from the renowned Arizona Center for Integrative Medicine. Post residency, Dr. Chhatwal stayed on at her alma mater working in a combined community and academic setting. Here she provided inpatient and outpatient services, while also serving as associate and then interim medical director of inpatient psychiatry services at Banner University Medical Center – South Campus.
Active in medical student & resident physician education, Dr. Chhatwal aims to enhance understanding of psychiatric disorders for varied medical personnel. She is also active in the mental health community, advocating for her patients', colleagues and profession through elected positions in regional and national organizations. This year, she serves on the executive council as the current president of the Arizona Psychiatric Society. Concurrently, she is also serving as the Early Career Psychiatrist representative for western US and Canada (Area7) to the American Psychiatric Association Assembly. She also holds membership in the American Association of Physician Leadership and the World Psychiatric Association. Dr. Chhatwal's dedication and contribution to the mental health field have been recognized in the form of a Presidential Award for Leadership from the Arizona Psychiatric Society, and Fellowship in the American Psychiatric Association.
Echoing naturalistic healing disciplines, Dr. Chhatwal believes that the human body has the inherent capacity to heal itself when provided with a nurturing environment for the mind, body and spirit. In her practice, in collaboration with colleagues from various disciplines, she attempts to recreate that nurturing environment so residents can start their journey towards a healthier, more wholesome life. As a firm believer that staff care is important to providing optimal patient care, she aims to also assist the Sierra Tucson medical staff to prioritize their own self-care.
Dr. Chhatwal's treatment philosophy includes intervening early, providing holistic, culturally competent, gender-affirming and evidence-based care. She envisions Sierra Tucson as a healing sanctuary where intensive biological, psychological and integrative therapies help restore the vital essence of each person's unique and authentic story.
Sierra Tucson Alumni Retreat Showcase (STARS)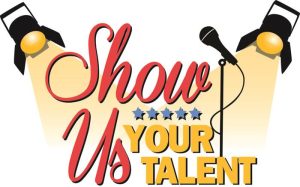 This year our entertainment will be STARing YOU!  Sierra Tucson is calling on our talented alumni to be one of our STARS on entertainment night. Our alumni group is widely talented and creative and we want you to shine during our talent showcase. Can you sing, play an instrument, dance, recite poetry, or otherwise share your talents in front of an audience? Sign-up now!  We will be selecting people to join our line-up, and we'd love for you to be a part of it.
To sign-up, please fill out a form located here: Sierra Tucson Alumni Retreat Showcase Performance Entry Form You will have the option to attach files to the form.  Please include any printed material you wish to recite (such as song lyrics or poetic recitations) as all entries will need to be reviewed for appropriateness prior to the final selection.
Performed material should be 5 minutes or less, and must be pre-approved by Sierra Tucson. We are mindful of our audience, and want to ensure that material is appropriate. If you are in doubt, submit the material anyway, and we can work with you on any editing that may be required.  Alumni may perform solo or in a group.  However, each alumni may appear in no more than 2 performances (including solo and group).  All performing alumni will be entered into a drawing for a free 2023 STAR registration. STAR registration will be drawn at random.  Space is limited, and so in the spirit of fairness, selections will be chosen on a first come first served basis. We may close the application process once we have enough material, so be sure to act FAST!
S.T.A.R. 35 Hosts
Tim McLeod, Director of Alumni Relations & Connect365 at (913) 269-1323 or Tim.McLeod@SierraTucson.com.
Robert Lachapelle, Alumni Coordinator & Connect365 Manager at (520) 624-4000 ext. 672 or Robert.Lachapelle@SierraTucson.com.