Valerie M. Kading, NP, MSN
Adult Psychiatric Nurse Practitioner
Associate Director of Medical Operations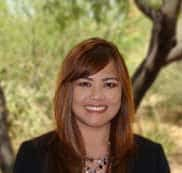 Valerie M. Kading, NP, serves as the Associate Director of Medical Operations for Sierra Tucson, focusing on enhancing medical system operations and management to facilitate exceptional patient care. Prior to joining Sierra Tucson, Valerie had practiced as a board certified Adult Psychiatric Nurse Practitioner for 10 years in a community mental health clinic, working with patients with various mood disorders and co-occurring substance abuse diagnoses. She worked collaboratively with the executive leadership team in a supervisory administrative role, to implement an innovative medical model developing new procedures for medical assistants addressing the needs of patients and medical providers. Valerie specializes in working with perinatal women experiencing psychiatric illness, and continues to be clinically involved with this special population through the Tucson Postpartum Coalition.
Valerie graduated from the University of Arizona with a Master's degree in Nursing, Bachelor of Science degree in Nursing, and Bachelor's degree in Psychology. She is currently pursuing her Doctor of Nursing Practice degree at New Mexico State
In 2006, she founded the Southern Arizona Advanced Practice/Nurse Practitioner Society, a professional organization for Nurse Practitioners with over 200 active members. Valerie currently serves as a Board Member Emeritus and is actively involved with the organization and its members. She also worked as an Adjunct Professor at Grand Canyon University teaching an undergraduate psychiatric mental nursing course while collaborating with nursing professors in course development. She also held practicum lectures on psychiatric issues for Family Nurse Practitioner graduate students. She served as a clinical preceptor for the University of Arizona, mentoring future Psychiatric Nurse Practitioners. Valerie is a member of the Arizona Nurses Association, American Nurses Association, and American Academy of Nurse Practitioners. She is passionate about her roles at Sierra Tucson, as a Psychiatric Nurse Practitioner and an administrator, and provides compassionate attention to the well-being and positive outcome for our patients and their families.
Tena Moyer, M.D.
Associate Medical Director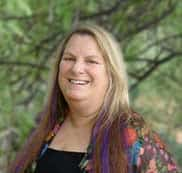 Dr. Moyer, M.D., serves as the Associate Medical Director for Sierra Tucson, with primary focus on the development of the Eating Recovery Program and addressing acute clinical patient concerns. Dr. Moyer completed her undergraduate degree at Occidental College in Los Angeles and received a BA in Independent Studies. This degree was tailored for Dr. Moyer and combined majors in art and biology, resulting in her work as a medical illustrator. Prior to attending medical school, Dr. Moyer attended University of Southern California Keck School of Medicine and completed an Internal Medicine internship at USC-Los Angeles County Hospital. After working several years as a general practitioner, Dr. Moyer realized that she was particularly fascinated by psychiatric illness and returned to a psychiatry residency at University of Arizona.
Dr. Moyer was a staff member at Sierra Tucson from 2000-2005, with a concentration in addiction medicine, she worked with patients suffering from mood disorders, and also directed the Eating Recovery and Trauma Programs. In 2005, Dr. Moyer branched out to pursue new endeavors in private concierge practice. During this period, she was also Medical Director at Southern Arizona Mental Health Center (SAMHC) and worked closely with a Tucson residential treatment center for eating disorders. Upon furthering her experience in the field of behavioral health, Dr. Moyer returned to Sierra Tucson in 2014.
Consistent with Dr. Moyer's pursuit of diverse fields in her undergraduate studies, she has received extensive training in multiple psychiatric and psychological techniques. Additionally, Dr. Moyer has trained in Somatic Transformation therapy with Sharon Stanley Ph.D., Gestalt equine therapy at the Gestalt Equine Institute of the Rockies, and has pursued extensive psychoanalytic and psychodynamic training. As a practitioner she attempts to synthesize diverse perspectives and approaches into her understanding and treatment of psychiatric patients including; biological, developmental, attachment, family systems, trauma and psychoanalytic considerations. Dr. Moyer's medical expertise and passion for clinical excellence is instrumental in the progression of the Eating Recovery Program, and provision of compassionate and exceptional care specific for the patient presenting with complicated issues at Sierra Tucson.
About Sierra Tucson
Sierra Tucson holds a longstanding legacy of providing clinical excellence and compassionate care for over 32 years. For those with spiritual, physical and emotional pain seeking to make long-term change, Sierra Tucson is an experienced leader providing an unmatched team of dedicated care professionals, tailored treatment programs and the resources, support, and tools necessary that give people a blueprint for living along a path of hope and healing.
This supportive path has led to recovery for tens of thousands of people who have suffered from eating disorders, anxiety, trauma, depression, drug addiction, alcoholism, chronic pain, and other disorders. With the strength and knowledge of our dedicated medical team, Sierra Tucson is a leader in eating recovery and passionate about providing support for those in need.