Eating Recovery During the Holidays
The holiday season is upon us, and with it comes the promise of celebrations, family traditions, and gift giving. For those who struggle with food, weight, or body-image issues, this time of year can also mean high levels of anxiety, overwhelming triggers, and enormous guilt.
At Sierra Tucson, we encourage patients and alumni of our Eating Recovery Program to practice self-care during the holidays. When individuals who are in eating recovery take time to nourish mind-body-spirit, they have more to offer those around them.
Are you struggling with an eating disorder? Do you have a client who is battling food, weight, or body-image issues? Here are some ways in which you — or your client — can replenish your soul this season:
Breathe – Daily meditation keeps us mindful, aware, and present. Taking deep, slow breaths will help you tap into your inner self and relax the mind.
Lean on Support – Eating recovery requires ongoing connection with others. We encourage you to rely on your support network – friends, family members, sponsor, therapist – during this stressful time of year.
Plan Ahead – Individuals struggling with an eating disorder benefit from a meal plan. Making food choices ahead of time, then discussing the plan with a trusted source, creates personal accountability.
Focus on the Meaning – Often, food is at the center of holiday festivities. Remember it's the meaning – not the meal – that matters. By shifting the focus, you become more open to engaging in conversation, enjoying laughter, and making memories.
Stay Grateful – Author Melody Beattie states that gratitude "turns what we have into enough, and more." Bring a pocket-size journal to holiday gatherings. Whenever anxiety creeps in, jot down the things for which you are grateful.
If you — or your client — are caught in the cycle of an eating disorder and in need of treatment, Sierra Tucson's Admissions Coordinators are available to help.
Call (800) 842-4487 Today.
Learn More About Our Philosophy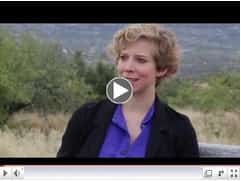 Sierra Tucson's Eating Recovery Program
Sierra Tucson's Eating Recovery Program provides comprehensive treatment for individuals struggling with anorexia, bulimia, binge eating disorder, compulsive overeating, and related conditions. A multidisciplinary team delivers research-informed, evidence-based practices and integrative therapies. Patients benefit from our wide range of services that address the eating disorder and simultaneously treat co-occurring conditions.