Sierra Tucson's Connect365 Program helps bridge the gap between residential treatment and life in recovery.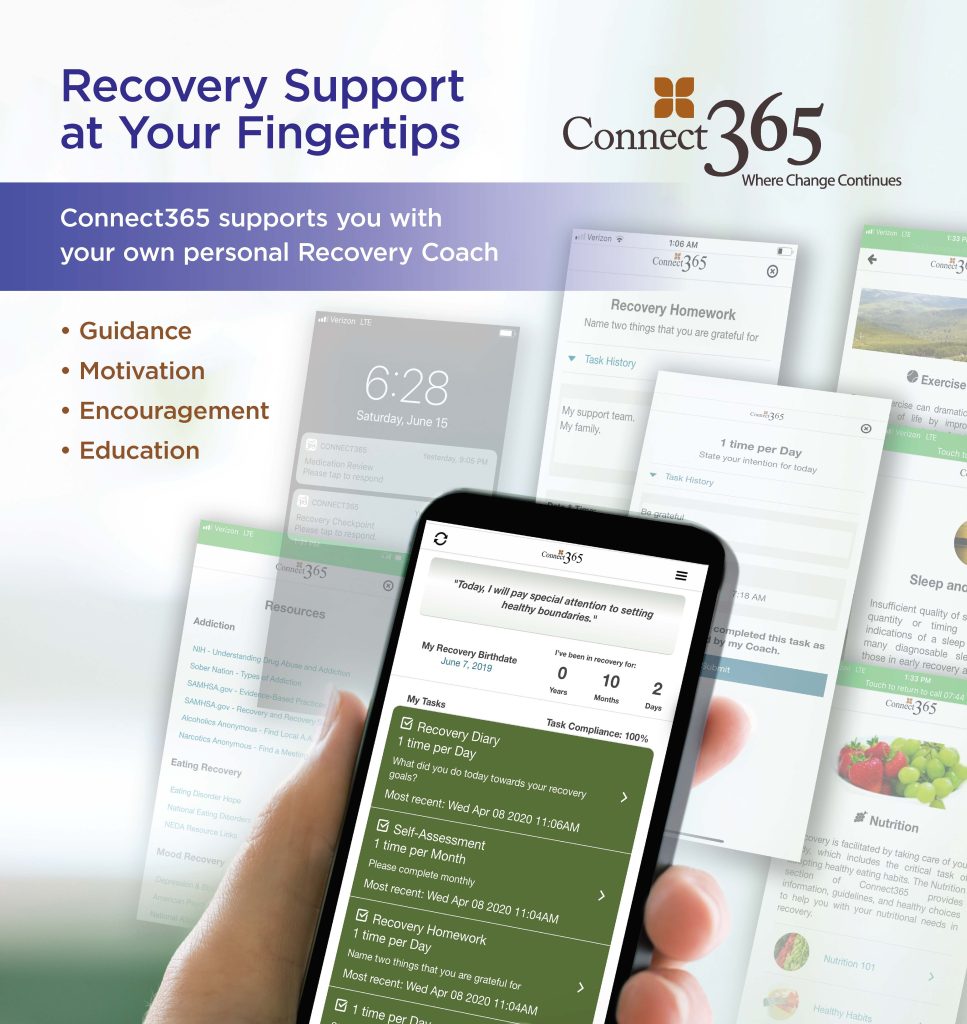 Where Change Continues
The Connect365 Program offers participants the tools they need to enjoy a strong recovery program and live the life they deserve. Each participant gains access to an effective and user-friendly app that keeps the individual connected and engaged, one day at a time. The Connect365 Program app helps guide individuals on their recovery journey by promoting responsibility, accountability and connection.
Program Benefits
Sierra Tucson believes that the first year of recovery sets the stage for long-term success. In addition to monitoring activity on the Connect365 Program app, the Recovery Coach will communicate with the individual on a weekly basis via phone, email and/or secure chat. Detailed information, such as online posts and other confidential information as indicated by the participant, is shared only with the Recovery Coach. For 365 days post treatment, the Recovery Coach delivers personalized support and relapse prevention assistance at no additional cost.
At Sierra Tucson, we strive for continuous improvement and innovation. We use up-to-date, quantitative data on Connect365 to identify the efficacy of our signature service and ways in which we can enhance the overall treatment experience: 2017 / 2018 / 2019
Common Questions
How is the Connect365 Program different from other Sierra Tucson programs?
Residents meet with their primary therapist four days a week and their psychiatrist every day. They also have somatic experiencing twice per week and access to art therapy.
Will I be transferred to another residential lodge during my stay?
Transferring lodges is based on an individual's need.