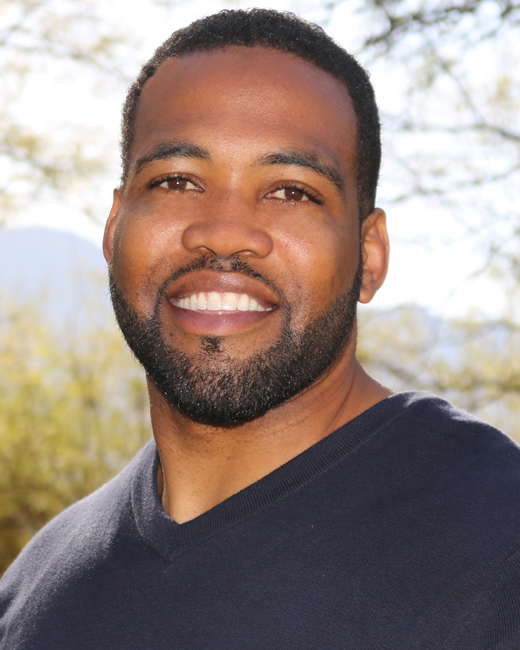 Anthony Henderson, DPT
Physical Therapist
Anthony Henderson, DPT, began his collegiate educational journey at Idaho State University in Pocatello, ID, while playing Division 1 football, running track, and studying psychology. After receiving a bachelor's degree in psychology, Anthony entered law school at the University of Arizona, where he completed a full semester and found that law was no longer his passion.
In 2008, he began his career as a social worker in Tucson, and was also hired by Sierra Tucson to provide similar services. During this time, Anthony discovered his true passion of helping people. This led him to Northern Arizona University, where he obtained his doctorate degree in physical therapy.
As a Doctor of Physical Therapy, Anthony has experience in general orthopedic, inpatient and outpatient general/geriatric/pediatrics settings, chronic pain management, and interdisciplinary health for children and adults with disabilities. He is proficient in a variety of physical therapy treatments and modalities, restoring function and mitigating disability for diseased and injured patients. His exceptional interpersonal communication skills, creative therapeutic programming, and energetic team-player attitude result in high-quality patient care and superior patient outcomes.
When Anthony is not working, he enjoys being a father to four beautiful children, volunteering at local homeless and housing centers, and supporting University of Arizona athletics.