Boston Alumni Dinner
Boston area Resident & Family Member Alumni, you are cordially invited to meet the new Sierra Tucson east region Alumni & Community Outreach Coordinator, Laura Wagner for an evening of fellowship and opportunity to learn about exciting activities she has planned for the area.
About Laura Wagner, M.A.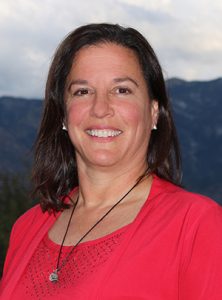 Laura joined Sierra Tucson's Alumni Relations team in January 2019.  Her experience at Sierra Tucson in 2000, completely transformed her life to such a degree that she decided to join the Sierra Tucson team in order to "give back" to the place that helped her turn her life around. Laura is eager to support alumni and their families on their recovery journeys, and will use her extensive clinical and life experience to support the Eastern Region. Laura understands from experience, how brave one has to be to decide to go to treatment. She understands how difficult it can be in new recovery, but also how humor is an important part of staying healthy. She is very excited to support our East Coast alumni and their families.
Telephone: (520) 310-3782
Email Laura.
Register today, space is limited!
Cancellation Policy:  Refunds provided up to 6/4/19