We partner with professionals to align our objectives of maximizing a resident's opportunity to grow healthier.
We are firmly committed to the Sierra Tucson Model® of treatment, which recognizes that we all exist as mind, body, spirit, and emotions. Only after healing progresses beyond the symptomatic to embrace the whole person does real recovery begin. Our experiences and successes in residential treatment help residents move beyond underlying problems to true recovery.
A Message from Our Chief Operations Officer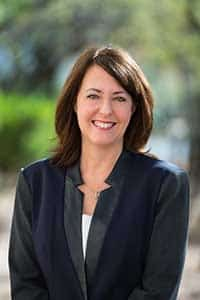 We extend a warm welcome to any professional visiting our Professionals' page. Whether you are interested in a client entering treatment at Sierra Tucson or you want to join our professional network, we hope our website will be a resource for information and guidance. If you need more information, we are happy to answer any questions you or your client may have.
One of our missions is to be inclusive and informative, so we are committed to a collaborative approach and maintaining open communication with all referring professionals.
We are honored to be considered by you and your client as part of the treatment team and are committed to providing the highest quality treatment experience possible. Our Admissions Coordinators and Clinicians, as well as our Continuing Care, Outreach, and Alumni teams are here to support you and your clients and their families before, during, and after treatment at Sierra Tucson.
Sincerely,
Jaime W. Vinck, MC, LPC, NCC, CEIP
Chief Operations Officer