Mission Statement:
For all Sierra Tucson Alumni to join together to encourage survival and growth on their healing journey.
Vision Statement:
Connecting a World of Miracles®
---
Tim McLeod, NCRC-II
Director of Alumni Relations & Connect365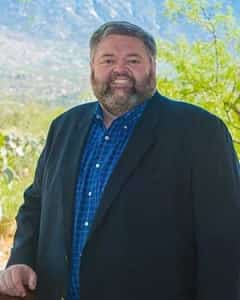 Tim McLeod joined the Sierra Tucson team as Alumni Coordinator in February 2001 and was named Director of Alumni Relations & Connect365 in May 2018. After struggling with addictions for 27 years, he came to Sierra Tucson for treatment in the fall of 1999. "I can honestly say that the 'Promises' of the program have continued to unfold," he says. Tim also attended the Sierra Tucson Family Program when a family member entered treatment. His experience and empathy give him a deep passion for supporting Sierra Tucson alumni. His personal mission statement: encourage the struggling; celebrate the miracles, and always bring the love.
Tim lives in Kansas and directs Sierra Tucson's Alumni Relations. He offers encouragement to others in recovery through follow-up phone calls, facilitating workshops, assistance with local Alumni Support & Continuing Care Groups, and the Alumni eNews, "Beyond the Miracle."
Toll-Free Telephone: (913) 269-1323
Email: Tim.McLeod@SierraTucson.com
---
Courtney Martinez, MS, NCRC-II
Media and Alumni Coordinator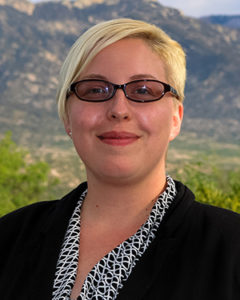 Courtney Martinez, MS, began working at Sierra Tucson in the fall of 2014 as an admissions coordinator. In February 2016, she joined Sierra Tucson's Alumni Relations team as alumni coordinator. With over a decade of experience in the behavioral health field, Courtney recognizes the importance of community and relationship throughout the recovery process. Personally impacted by both family and friends' challenges with addiction and mood disorders, Courtney understands the importance of continued support after the treatment process.
Based in Tucson, Courtney focuses on the Western and International regions to provide continued support to alumni and their families.
Telephone: (520) 624-4000 ext. 600205