Dear friend,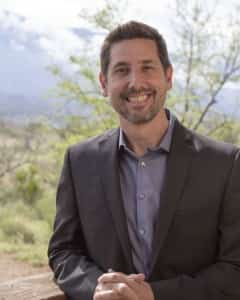 The new year has begun! Let us take a few minutes to look back at what was considered an interesting year in 2016. Specifically in the addiction and mental health arena, we witnessed both amazing and tragic events. Our national leaders put more focus on treatment and the availability of services. Conversely, we encountered many losses in the entertainment world that highlighted the devastating effects of drug and alcohol addiction.
With the heroin and opioid epidemic finally getting the attention it deserves, as well as the increasing awareness/acceptance around mental illness as a disease and not merely a behavioral choice, Sierra Tucson has responded to the call. We have treated more individuals struggling with mental health disorders than ever before. We have further strengthened our treatment programs by utilizing more integrative services, adding more safety measures and structure for our residents, and employing more staff members to provide these much-needed services. Sierra Tucson has over 700 individuals currently active and participating in Connect365, our signature continuing care platform that offers a full year of service at no additional cost. We have made over 6,000 touches to these participants via phone and/or secure messaging. Ninety-one percent of these individuals report doing better since leaving Sierra Tucson, and sixty-three percent are still engaged in two or more continuing care recommendations.
Sierra Tucson continued to lead the way in mental health care by adding TMS (transcranial magnetic stimulation) therapy for the treatment of depression. Being the first residential treatment provider to implement this innovative modality was a great accomplishment for our staff, and more important are the benefits our residents have received by getting approved treatment while in a supportive, safe environment.
Knowing that Sierra Tucson is not alone in treating mental illness and addiction, we collaborated with more programs than ever before in 2016. We held four incredible Gratitude for Giving celebrations across the country (with the hope of adding a fifth celebration in 2017), and two Open House events that acknowledged community partnerships with over 1,200 colleagues. Also, we continually strive to improve our referent and family communication, knowing that it is an ever-evolving process and a cornerstone for the individual in need.
We anticipate another remarkable year at Sierra Tucson in 2017. We are adding key medical staff to our already talented team of professionals. A director will be dedicated to helping us stabilize and shape a more comprehensive and robust Addictions / Co-occurring Disorders Program. Because Sierra Tucson also admits individuals that struggle with mental health disorders and challenges other than addiction, we are adding medical staff members to help us enhance a growing Mood & Anxiety Program. With the promotion of Dr. Michael Genovese to chief medical advisor of Acadia Healthcare's Recovery Division, Sierra Tucson will appoint a new chief medical officer to lead over 14 medical providers who influence the way mental health treatment is delivered (announcement coming soon).
In 2017, Sierra Tucson will also focus on outcomes. With the unprecedented success of Connect365, our staff has formulated a research project that will disclose greater detail of participants' overall experience. This key endeavor will allow Sierra Tucson to provide referral sources with definitive data that reinforces our leadership in the field of mental and behavioral health care.
From all of us at Sierra Tucson, may you enjoy a healthy, happy, and prosperous year ahead. Thank you for all you do to support Sierra Tucson and those in need of help and hope.
Sincerely,
Bill Anderson, MSW, LCSW
CEO, Sierra Tucson