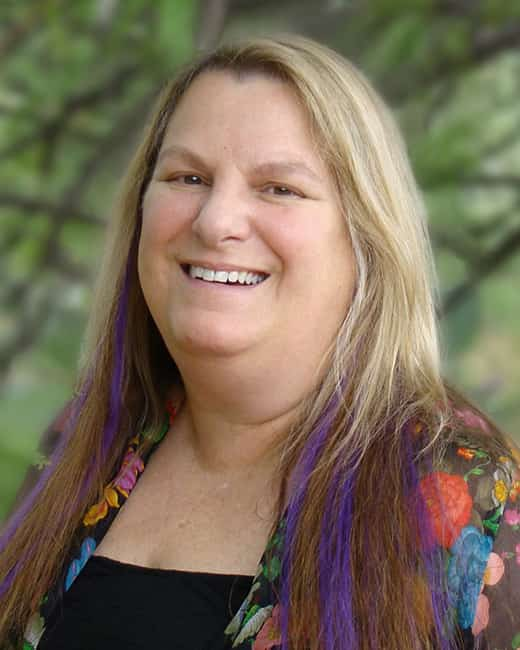 Tena Moyer, MD
Director of Liaison Psychiatry
Tena Moyer, MD, serves as the director of liaison psychiatry for Sierra Tucson. Dr. Moyer completed her undergraduate degree at Occidental College in Los Angeles and received a Bachelor of Arts in Independent Studies. This degree was tailored for Dr. Moyer and combined majors in art and biology, resulting in her work as a medical illustrator prior to attending medical school.
In the continuation of her education, Dr. Moyer attended University of Southern California Keck School of Medicine and completed an internal medicine internship at Los Angeles County-USC Medical Center. After working for several years as a general practitioner, Dr. Moyer realized that she was particularly fascinated by psychiatric illness and returned to a psychiatry residency at University of Arizona. Dr. Moyer was a staff member at Sierra Tucson from 2000-2005, with concentration in addiction medicine and mood patients, as well as directing the Eating Recovery and Trauma Recovery Programs. In 2005, Dr. Moyer branched out to pursue new endeavors in private and concierge practice. During this period, she was also medical director at Southern Arizona Mental Health Center (SAMHC) and worked closely with Mirasol, a residential treatment center for individuals struggling with eating disorders. Upon furthering her experience in the field of behavioral health, Dr. Moyer returned to Sierra Tucson in 2014.
Consistent with Dr. Moyer's pursuit of diverse fields in her undergraduate studies, she has received extensive training in multiple psychiatric and psychological techniques. Additionally, Dr. Moyer has trained in Somatic Transformation Therapy with Sharon Stanley, PhD, and Gestalt Equine Psychotherapy at the Gestalt Equine Institute of the Rockies, and has pursued extensive psychoanalytic and psychodynamic training. As a practitioner, she attempts to synthesize diverse perspectives and approaches into her understanding and treatment of psychiatric patients, including biological, developmental, attachment, family systems, trauma, and psychoanalytic considerations. Dr. Moyer's medical expertise and passion for clinical excellence is instrumental in the progression of the Eating Recovery Program, and provision of compassionate and exceptional care specific for the patient presenting with complicated issues at Sierra Tucson.