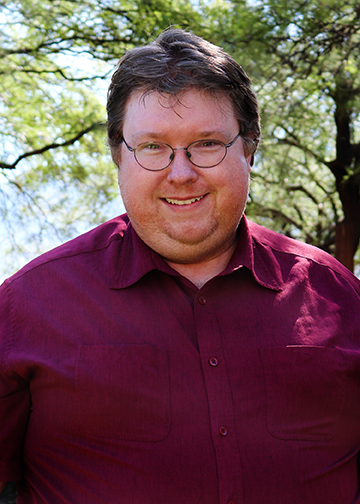 Samuel Ballou, Psy.D.
Post-Doctoral Clinical Psychology Fellow
Samuel Ballou, Psy.D., is a recent graduate from Antioch University Santa Barbara's Doctor of Psychology program. He completed an APA internship through Girard Medical Center in Philadelphia, PA, with rotations focusing on Co-occurring Disorders and Extended Inpatient Forensic Acute Care. His interests include severe mental illness, substance abuse / co-occurring disorders, and trauma. Dr. Ballou worked with UCLA's Integrated Substance Abuse Program as a staff research associate and clinical interventionist for 5 years. His dissertation was on the effectiveness of a brief intervention model on motivation and reduction in substance use. He has co-authored a number of articles, in addition to presenting findings at several professional conferences. Dr. Ballou spent time living and studying in Mexico and is fluent in Spanish. Dr. Ballou is grateful and excited to be here at Sierra Tucson and continues to be inspired and motivated by the resiliency and courage that is developed and strengthened in individuals seeking treatment at Sierra Tucson.