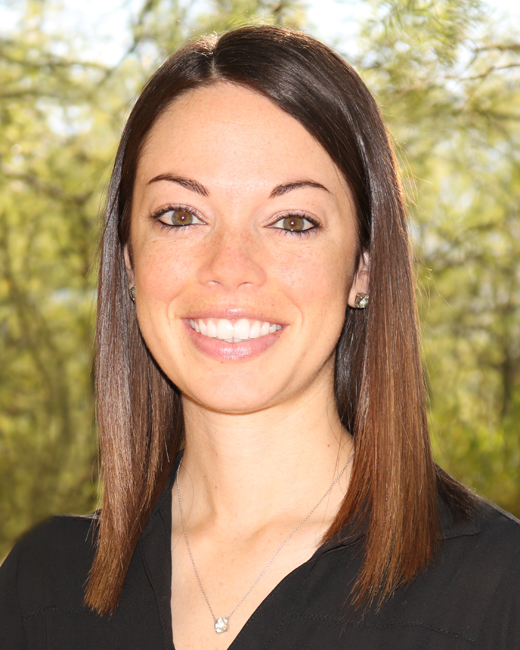 Gabrielle Shoun, MS, LASAC
Program Coordinator
Gabrielle Shoun, MS, LASAC, joined Sierra Tucson in 2015. Gabrielle started as a therapist in Desert Flower, Sierra Tucson's behavioral health inpatient unit, and was later promoted to manager of residential therapists (RT) in 2016. In her current role, she oversees both the RTs and the Continuing Care team.
Gabrielle began her career in 2012, working in community mental health. She specialized in working with those with severe mental health diagnoses who were involved in the criminal justice system. Wanting to further her passion for helping others, Gabrielle received her master's degree in Addiction Counseling from Grand Canyon University in 2015.
Gabrielle is trained in dialectical behavior therapy (DBT) and cognitive behavioral therapy (CBT). She currently provides individual DBT sessions to residents, in addition to to her role as program coordinator.