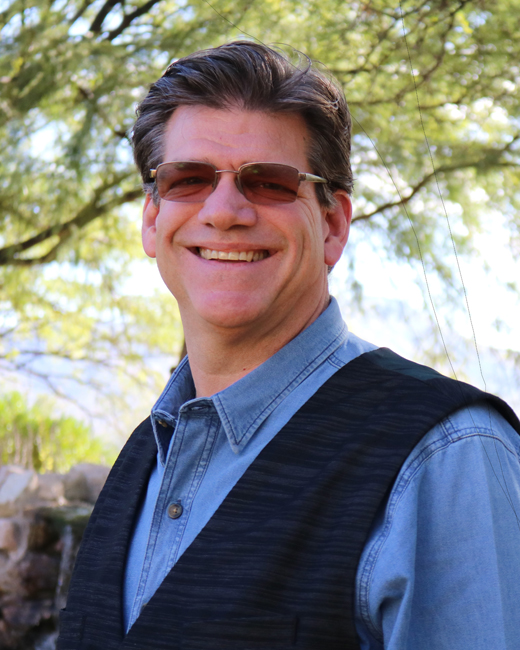 Dan Pastor, LPC, PsyD Candidate
Primary Therapist
Dan Pastor, LPC, PsyD candidate, is a broadly informed clinician who calls upon three decades of experience to tailor an approach that creates the individualized space for clients to do their work. His approach is imbued with genuine curiosity to learn the person's own healing language and help him or her draw on inner strength. Dan encourages exploration of root causes and blends a humanized version of traditional psychodynamic theory with trauma-informed, interpersonal neurobiology as a model that speaks to the power of healing—not in isolation, not from reading a book, but from being engaged in and amongst the presence of others with whom clients feel safe. Dan has been dubbed "The Feelings Whisperer" by Sierra Tucson residents and practices with warmth, humor, and patience.
Prior to joining Sierra Tucson, Dan managed both privatized and community-funded mental health programs. In addition, he has considerable expertise working with individuals in crisis and, as past President of the Washington Association of County Designated Mental Health Professionals, worked with the legislature to clarify and revise the Mental Health Involuntary Commitment statues. Dan has also been in private practice in Tucson where he specializes in insight oriented psychotherapy as well as performance improvement for athletes and performing artists.
Dan is a licensed professional counselor and an approved clinical supervisor in Arizona. Dan received his bachelor's degree in psychology at California Lutheran University; earned his master's degree in clinical psychology at Antioch University; and is currently a doctoral candidate in sport and performance psychology at the University of the Rockies. He has a research citation involving Major League Baseball and is the founder of Headcoach Train Your Brain™.