By Michelle McCabe-Gray
Are you or a loved one considering treatment? It could be one of the most important decisions you will ever have to make. Here are some things to consider when determining if treatment is right for your needs.
What type of treatment are you looking for?
Treatment centers come in all shapes and sizes. It is critically important that you do the necessary research to make sure the facility "checks the boxes" needed to aid in your recovery and ultimate success in treatment. Some examples of treatment needs may include:
Level of Care – Detoxification, inpatient rehabilitation, partial hospitalization with or without housing, intensive outpatient and/or outpatient program. Remember, many treatment centers have excellent relationships with other programs to help fulfill all of your needs.
Special Requirements – Ambulatory issues, dual diagnosis services, and/or dietary restrictions, to name a few.
Does the treatment center take my insurance?
When searching for a treatment center, you want to be sure to ask about insurance coverage. Just because they may not be in network with your specific insurance, the treatment facility may meet all of your other needs and therefore, you may want to utilize your out-of-network insurance. Some good questions to ask are:
Do you accept [xyz] insurance?
If you do not, do you take out-of-network benefits?
If you do not, do you provide any type of courtesy billing to my insurance?
What will a typical day look like when I am in treatment?
If you or your loved one is not yet ready to make that "treatment decision," ask what a day in treatment looks like. "What will I be doing?" "Do you have any type of specialty programs like acupuncture or outdoor activities while in treatment?" Just finding some of the options and opportunities can be the deciding factor in getting into treatment.
Do you have a family program component and what does the alumni program look like?
Oftentimes, we do not think about the next step post-treatment prior to coming into treatment. It is never too early to ask about family visits, as well as what type of alumni activities and groups the treatment center offers.
Always keep in mind that when you or a loved one makes the important decision to begin the journey of recovery, the right treatment center can make all the difference. The admissions, business development, and marketing teams will help guide you through any and all questions or concerns you may have.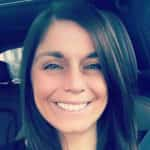 About the Writer
Michelle McCabe-Gray is the Director of Business Development of Huntington Creek Recovery Center and Pocono Mountain Recovery Center, located in Northeastern Pennsylvania and members of the Acadia Healthcare family. She can be reached at 570-881-1177 or Michelle.McCabe-Gray@acadiahealthcare.com.