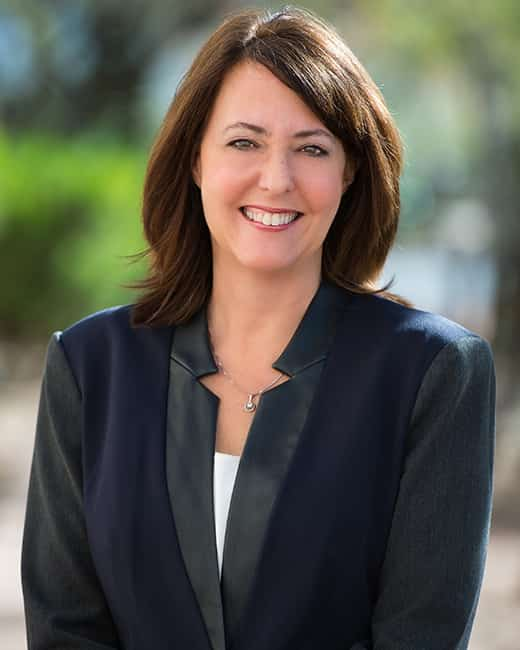 Jaime Vinck, MC, LPC, NCC, CEIP, joined Sierra Tucson in August 2014 as chief clinical officer. She oversaw the design and implementation for all Sierra Tucson programs. In December 2015, Jaime was promoted to chief operations officer (COO), where she led several strategic operational initiatives. While COO, Jaime also represented Sierra Tucson on a national basis, speaking on relevant topics such compassion fatigue, provider resilience, and the mature adult treatment experience. In December 2017, Jaime was appointed chief executive officer of Sierra Tucson.
Prior to joining Sierra Tucson, Jaime served in a number of positions with Journey Healing Centers from 2006-2014, including outpatient services director and corporate clinical director. As an independently licensed clinician, she also began her own private practice in Scottsdale, AZ in 2007, with a focus on couples and families struggling with addiction and mental illness. Jaime is a Certified Equine Interaction Professional (CEIP), with a specialization in mental health.
Prior to entering the behavioral health field, Jaime had a successful career in Human Resource Management with Chrysler Corporation in Detroit, MI, and Omnipoint Communications (T-Mobile) in Cedar Knolls, NJ.